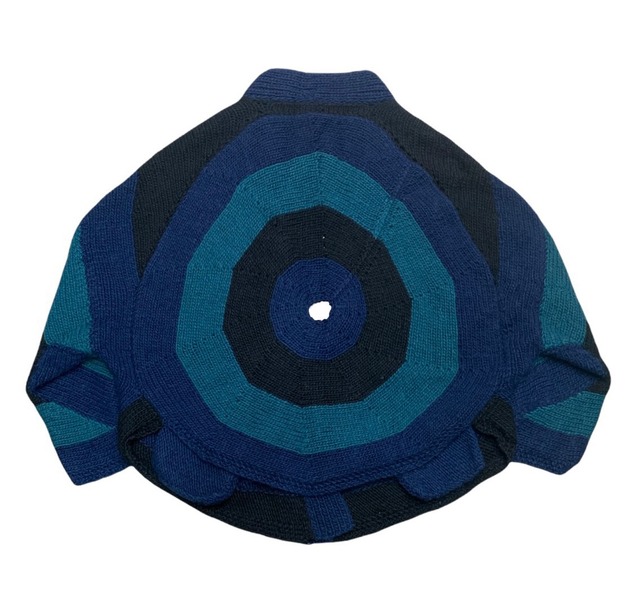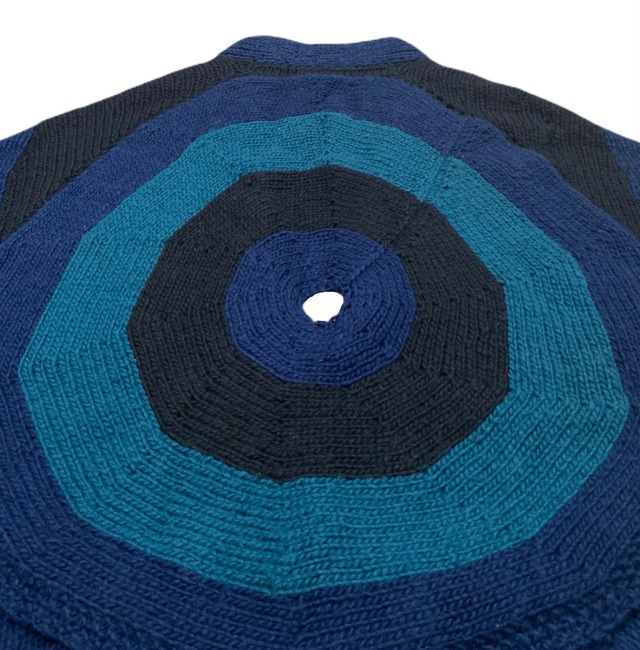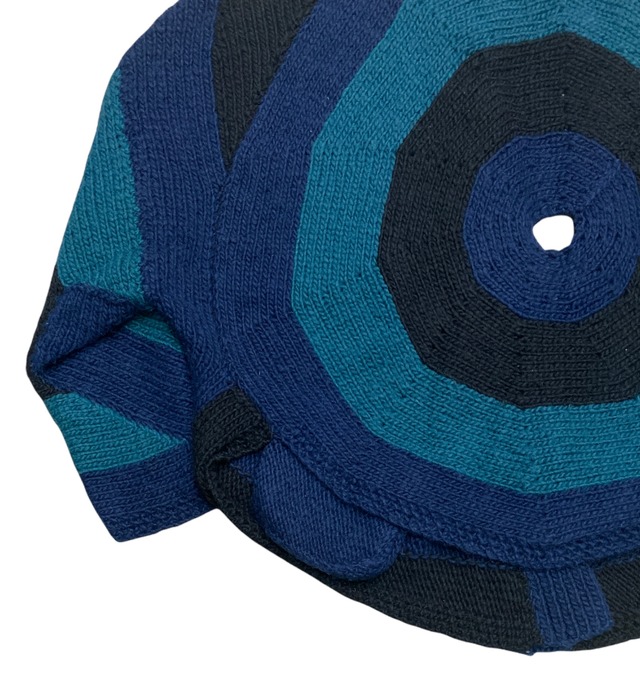 1980s RICHARD TORRY BULLS EYE CARDIGAN
¥247,500($1,806.75) tax included
the last one
Payments will be paid in Japanese yen. The price in the foreign currency is a rough estimate.
Shipping fee is not included. More information.
表記サイズ SIZE:OS
着用感 FITTING:BAGGY FIT
肩幅 SHOULDER WIDTH:FREE
身幅 PIT TO PIT:106cm
着丈 LENGTH:80cm
袖丈 SLEEVE LENGTH:-cm
状態 CONDITION:7/10
色 COLOR:NAVY/TURQUOISE/BLUE
素材 MATERIAL:WOOL
重量感 WEIGHT:HEAVY
生産国 COUNTRY OF ORIGIN:HAND KNITTED IN UK
年代 DATE/SEAON:-late 1980s

デザインによっては何度かリプロもされていますがこちらはデビュー当時のオリジナルのものです。
かなり大振りなサイズ感なので体型問わず着用頂けます。
肩が落ちる分実際着た時の感じ方で言うと着丈は実寸値よりも少し長めを想定して頂ければと思います。
前オーナーによる画像のようなリペアが3-4箇所見られますがわりと綺麗に直されているので個人的には気にならない程度です。
その他どうしてもウール特有の毛羽立ちは見られますが目立った汚れ等は見られません。

ちなみに現在当時の彼の作品はMETをはじめRISDにてこちらの色違いが所蔵されています。

risdmuseum.org/art-design/collection/mens-shirt-2012261

実店舗でも販売しているため入れ違いで売り切れの場合があります。何卒ご了承ください。

ご注文確定後のお客様都合のキャンセルはお受けできませんので気になることがあれば事前にお問い合わせください。

we are selling products at our showroom as well.that means things sold out before we marked it on website once in a while.

WE DO NOT GIVE REFUNDS UNDER ANY CIRCUMSTANCES after your order confirmed.don't be hesitate if you have a question.
Add to Like via app
Shipping method / fee

Payment method
¥247,500 ($1,806.75) tax included