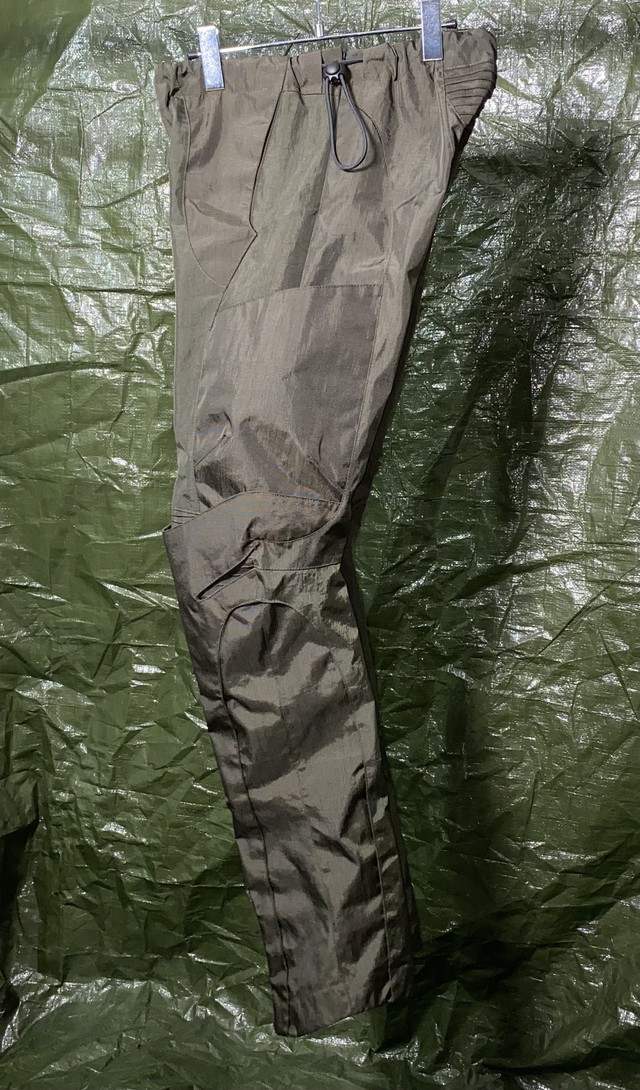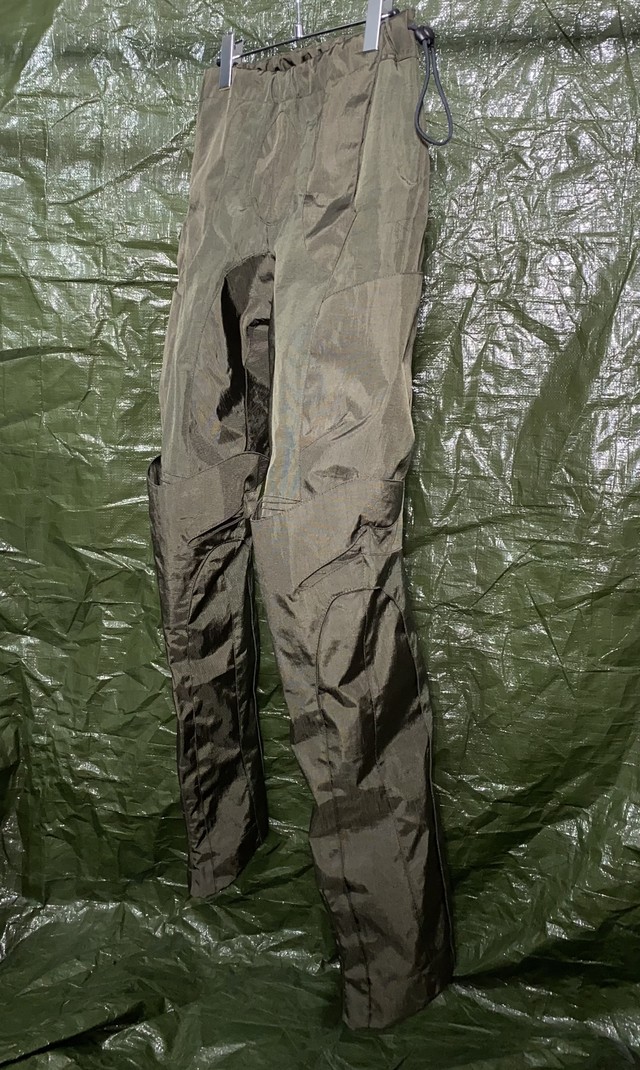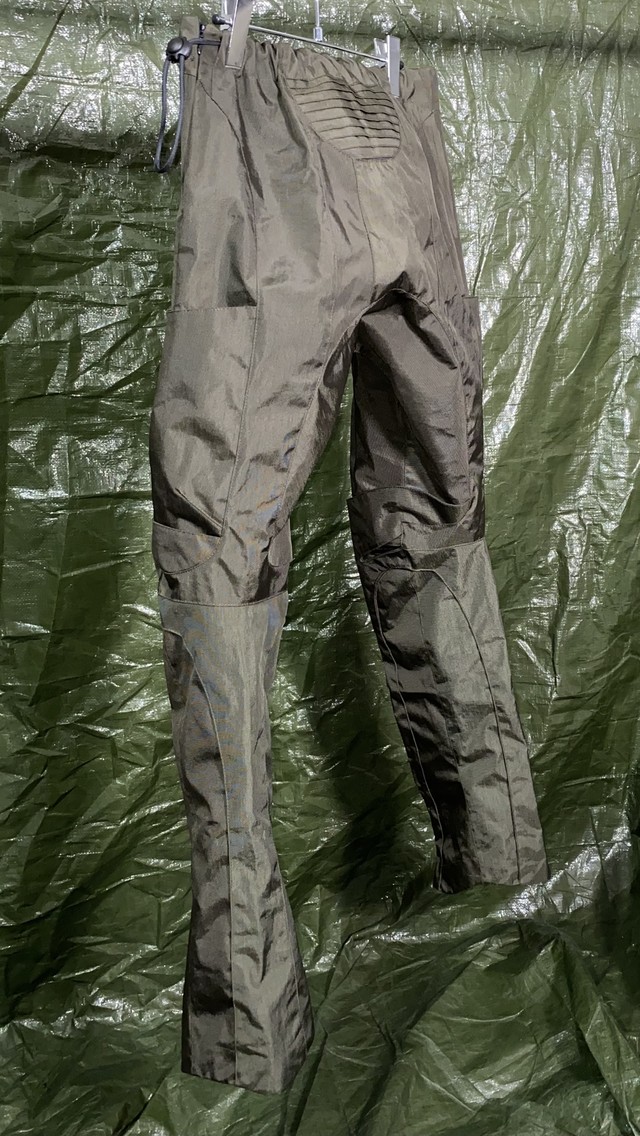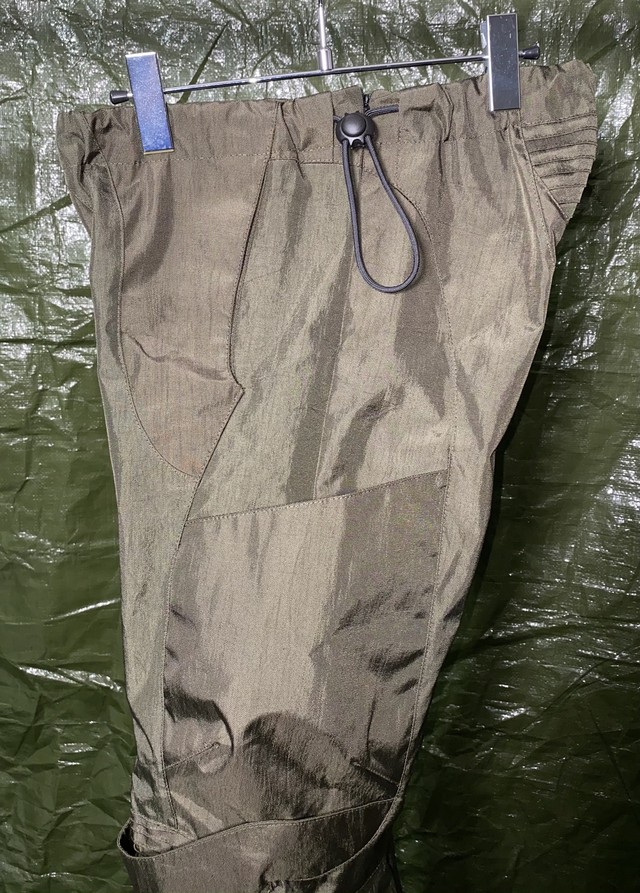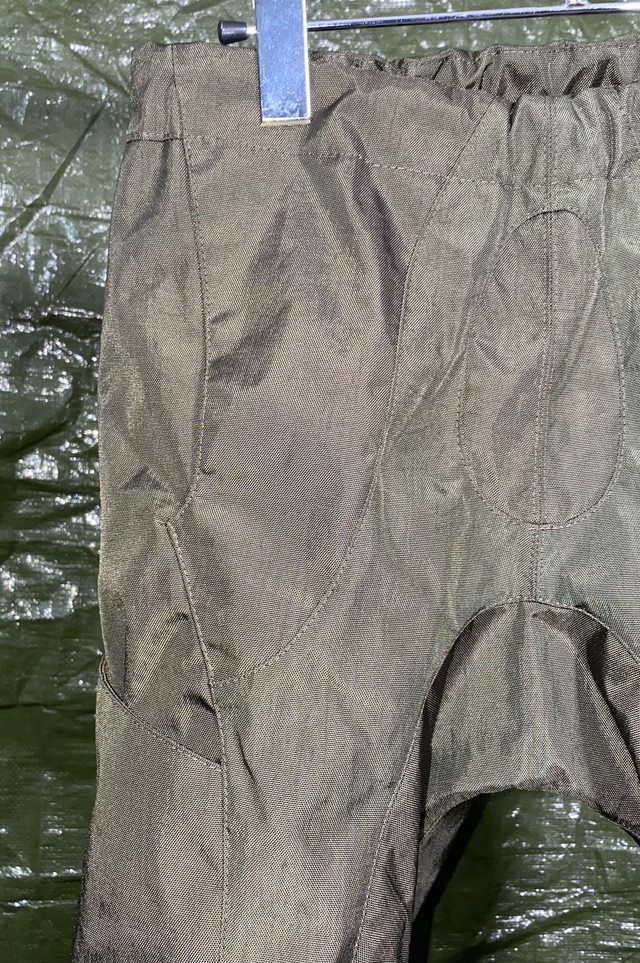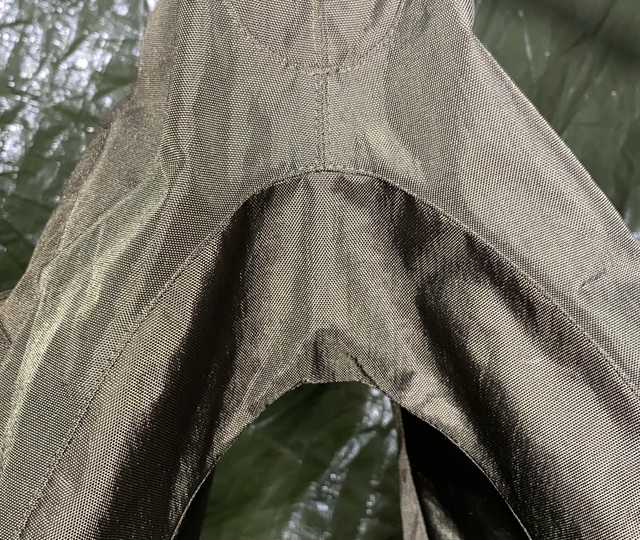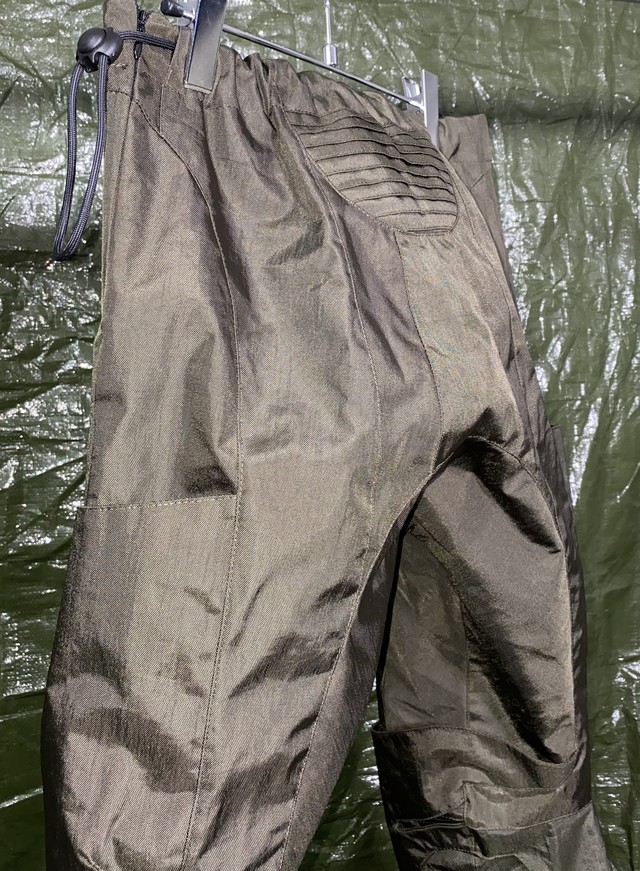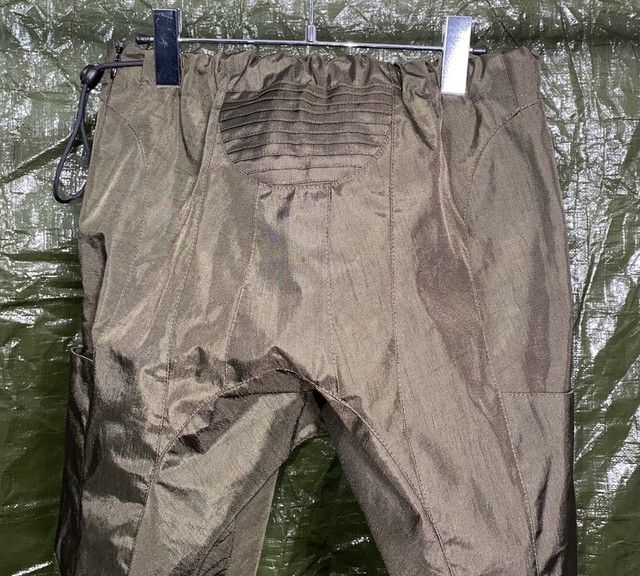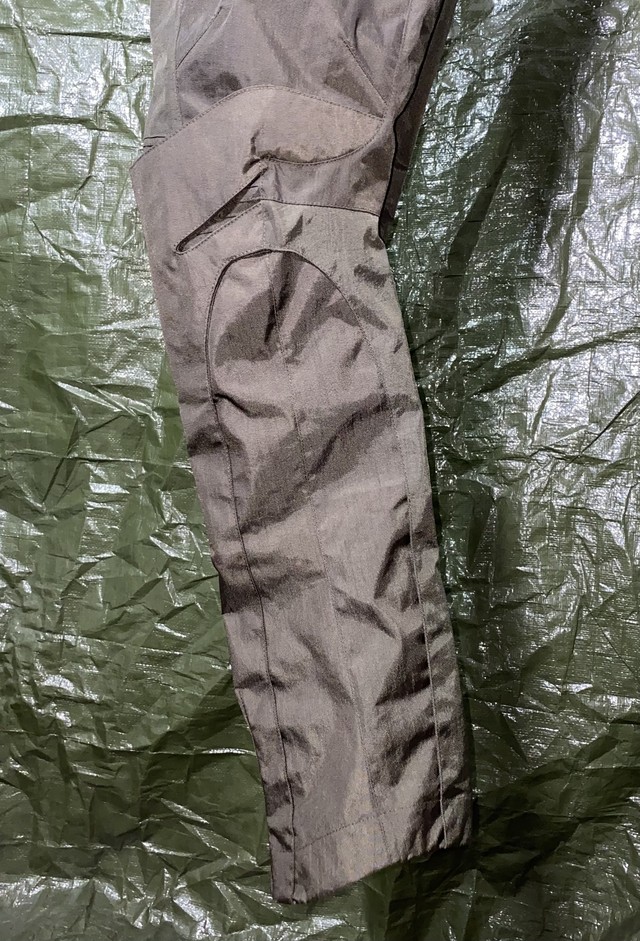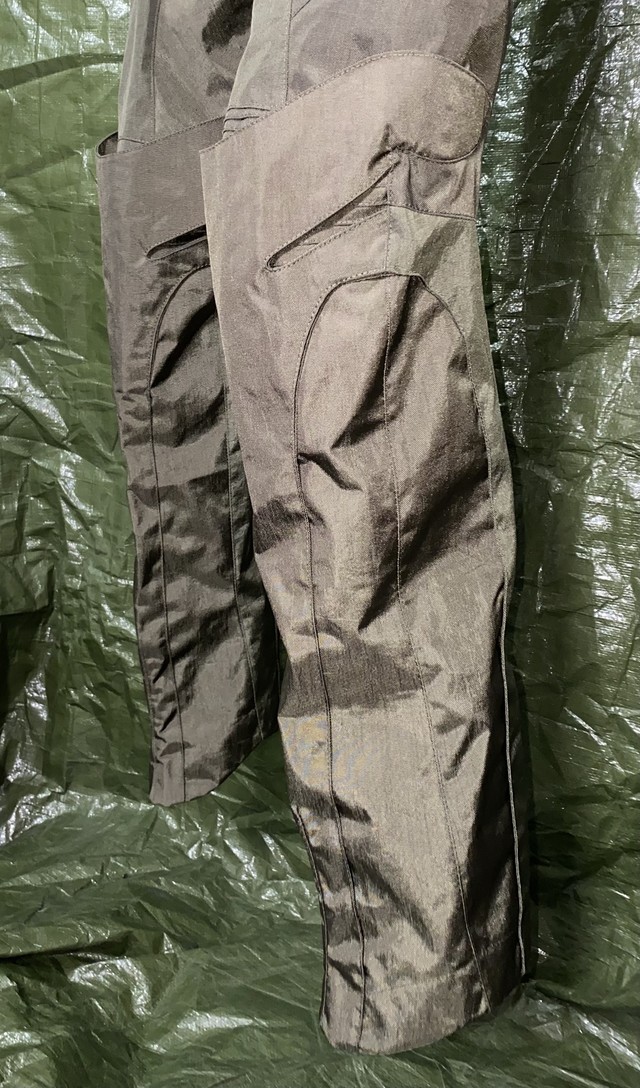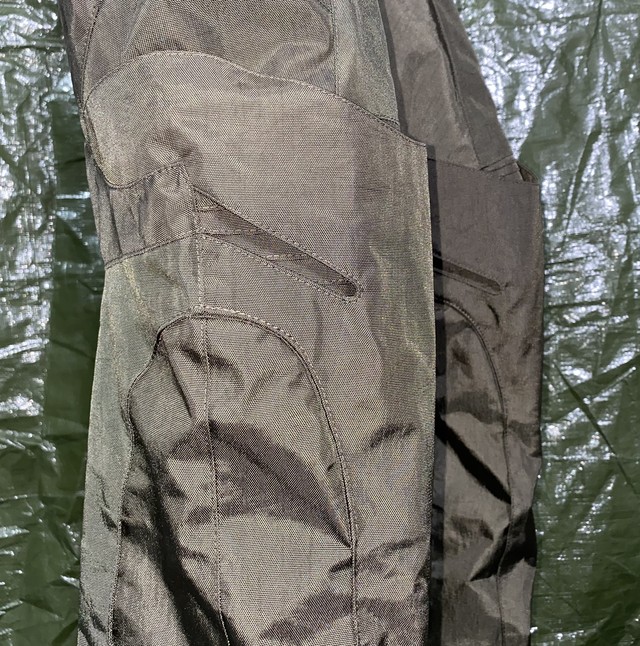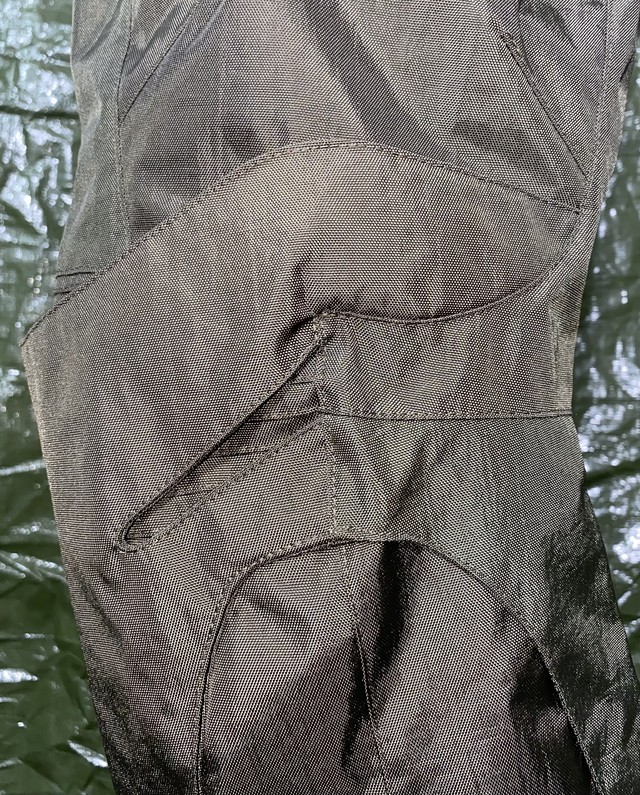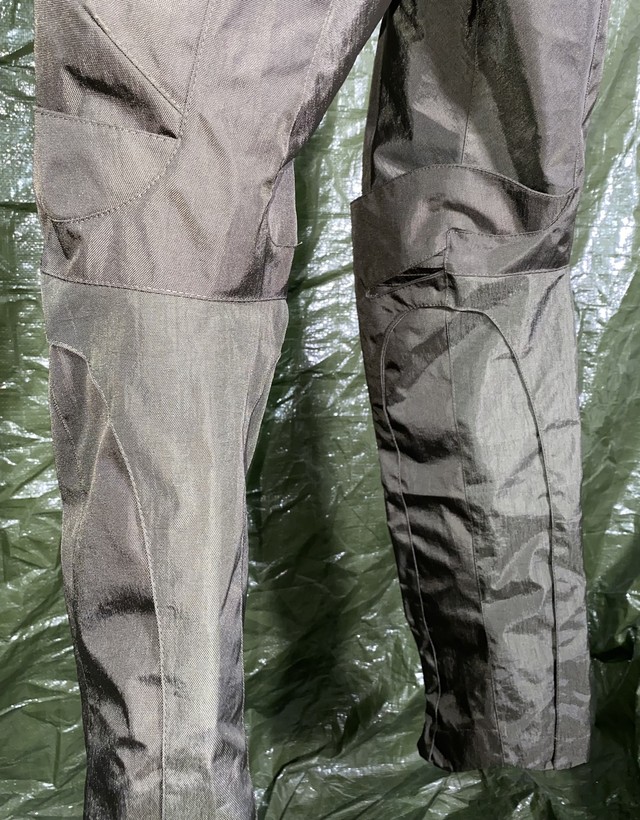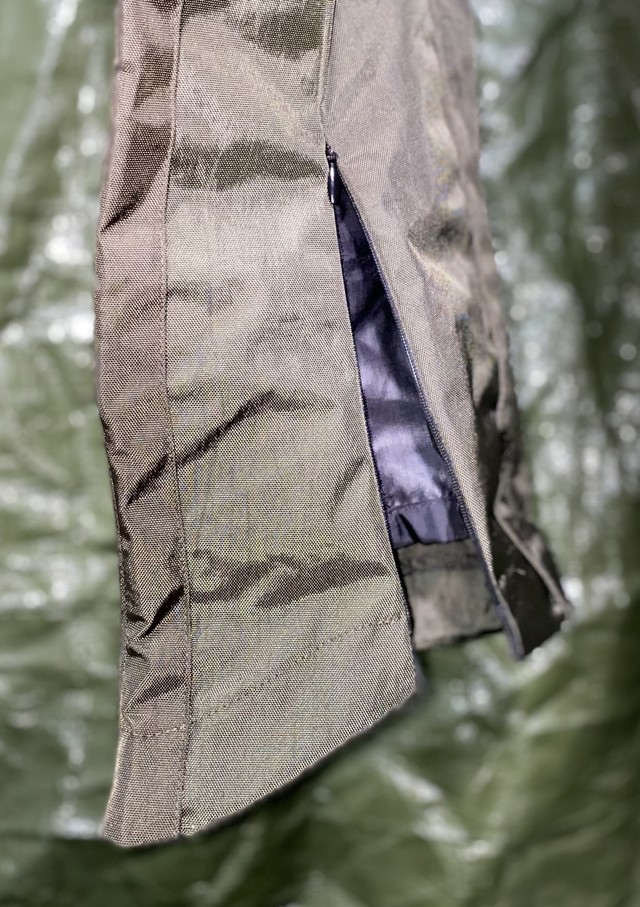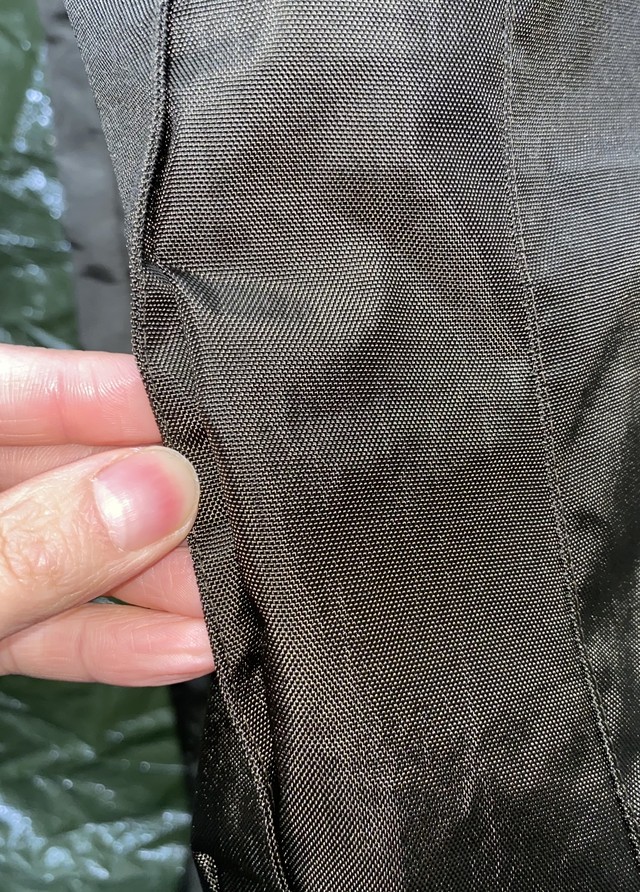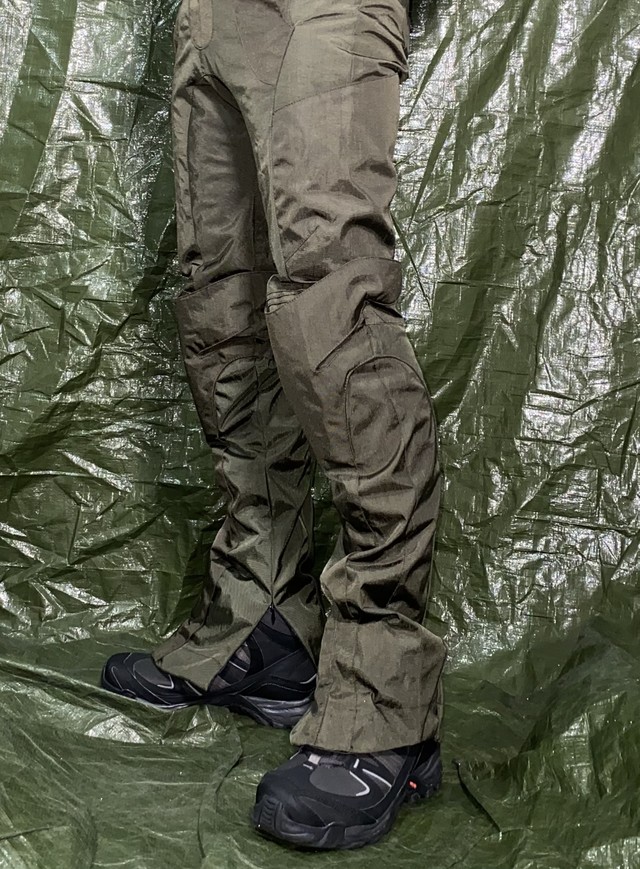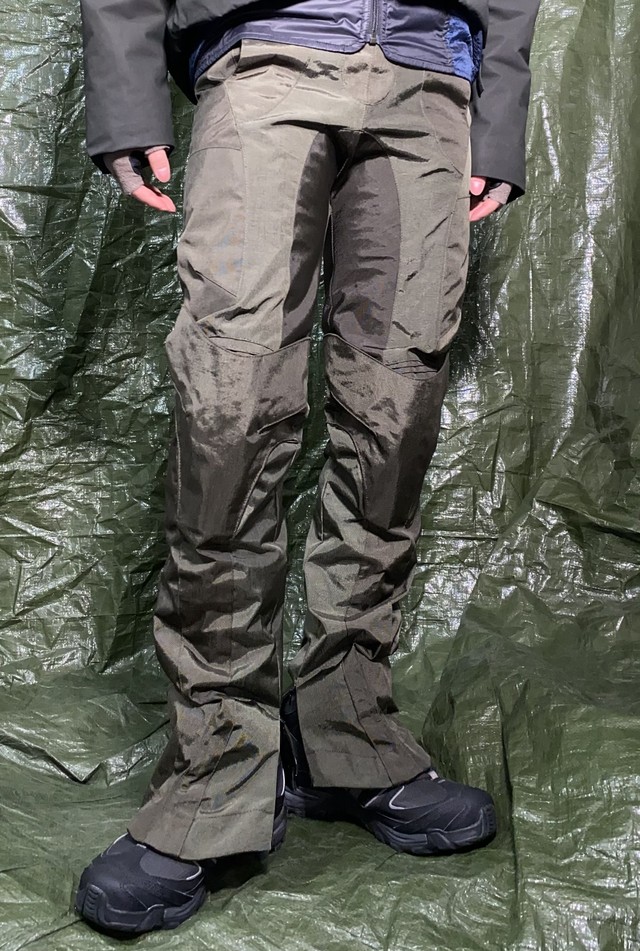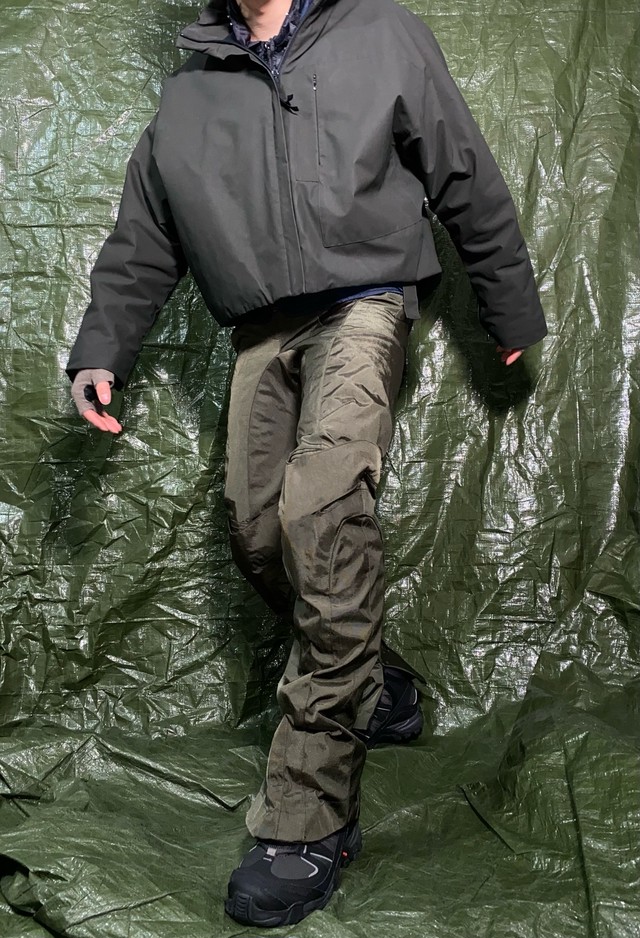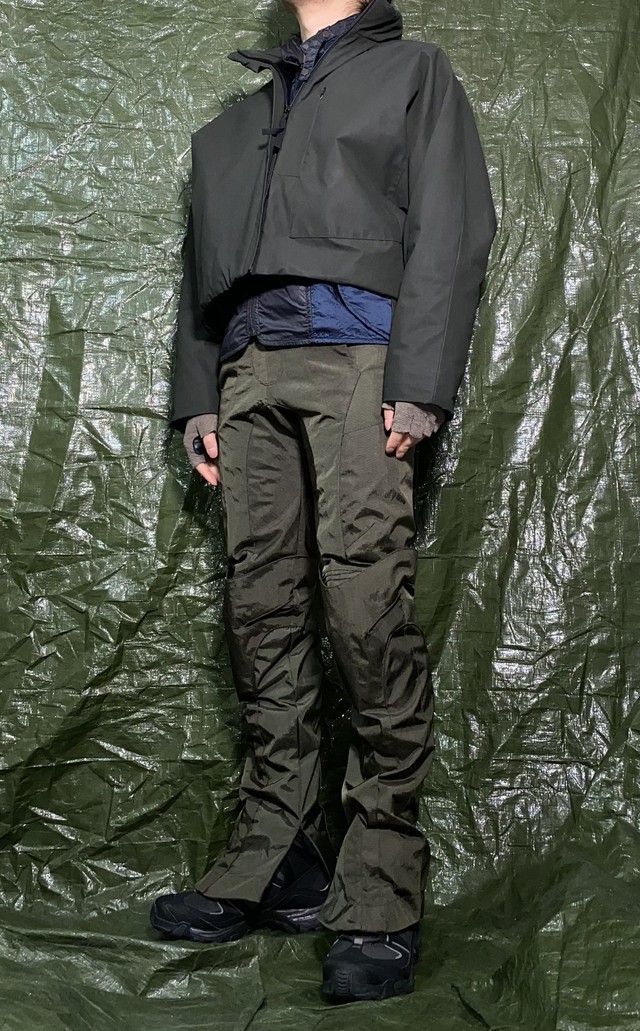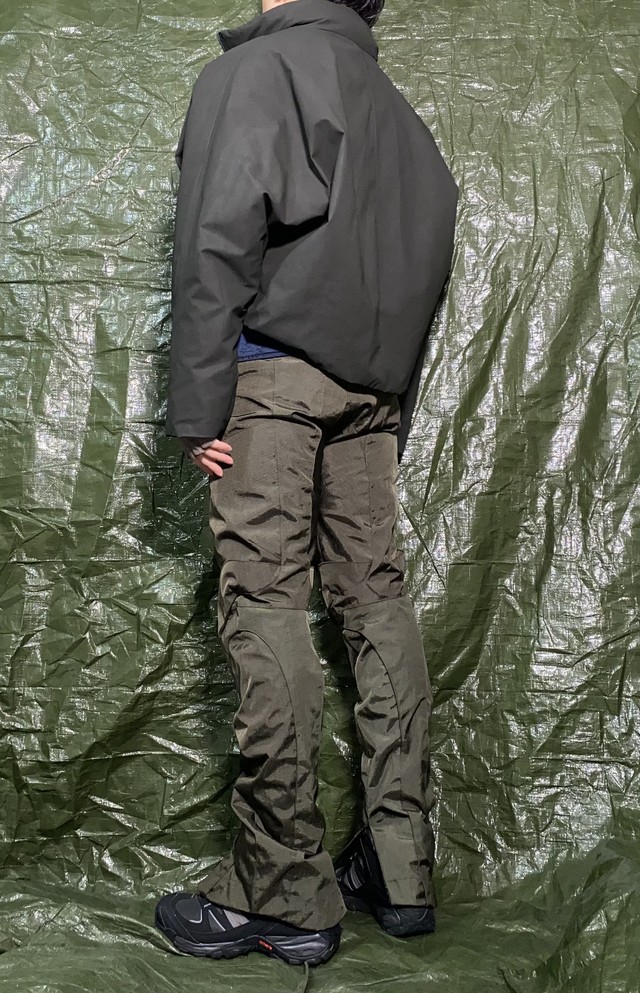 HOKITA TS-07 GAZELLE
*This item will be delivered on 6/22(Tue) at the earliest.
Shipping fee is not included. More information.
表記サイズ SIZE:XS,S,M,L
着用感 FITTING:SLIM FIT
腰幅 WAIST:66-76,70-80,74-84,78-88cm
股上 RISE:28,30,31,31cm
総丈 OUT SEAM:104,106,108,110cm
裾幅 LEG OPENING:18.5,19,19.5,20cm
状態 CONDITION:NEW
色 COLOR:OLIVE
素材 MATERIAL:NYLON
重量感 WEIGHT:MEDIUM
生産国 COUNTRY OF ORIGIN:HANDMADE IN JAPAN
年代 DATE/SEASON:AW2020

今まで使用してきたテクニックに加えて今回は初めてハンドプリーツに挑戦。ガゼルの角のシェイプをモチーフに草食動物特有の脚をイメージしてスリムフィットに。膝部分はほぼ別パーツで覆っているのでビジュアル的にはわかりにくいですが実際に足を通してみると、プリーツ部分が連動して蛇腹のような機能を果たし動作をサポートします。

•実店舗でも販売しているため入れ違いで売り切れの場合があります。何卒ご了承ください。

•ご注文確定後のお客様都合のキャンセルはお受けできませんので気になることがあれば事前にお問い合わせください。

•we are selling products at our showroom as well.that means things sold out before we marked it on website once in a while.

•WE DO NOT GIVE REFUNDS UNDER ANY CIRCUMSTANCES. after your order confirmed. don't be hesitate if you have a question.
Add to Like via app
Shipping method / fee

Payment method