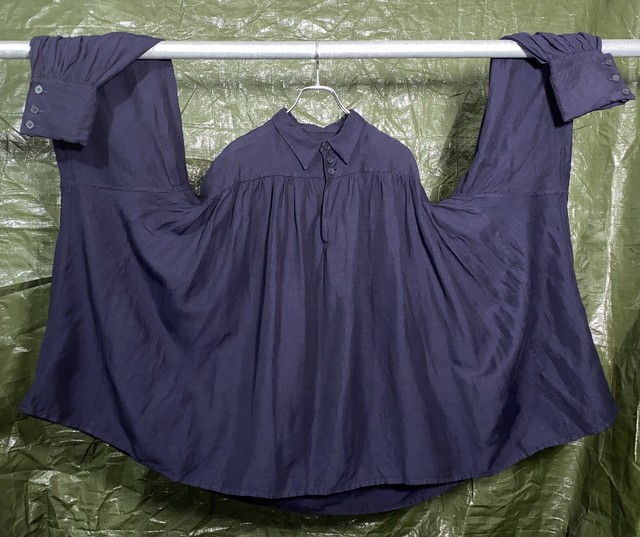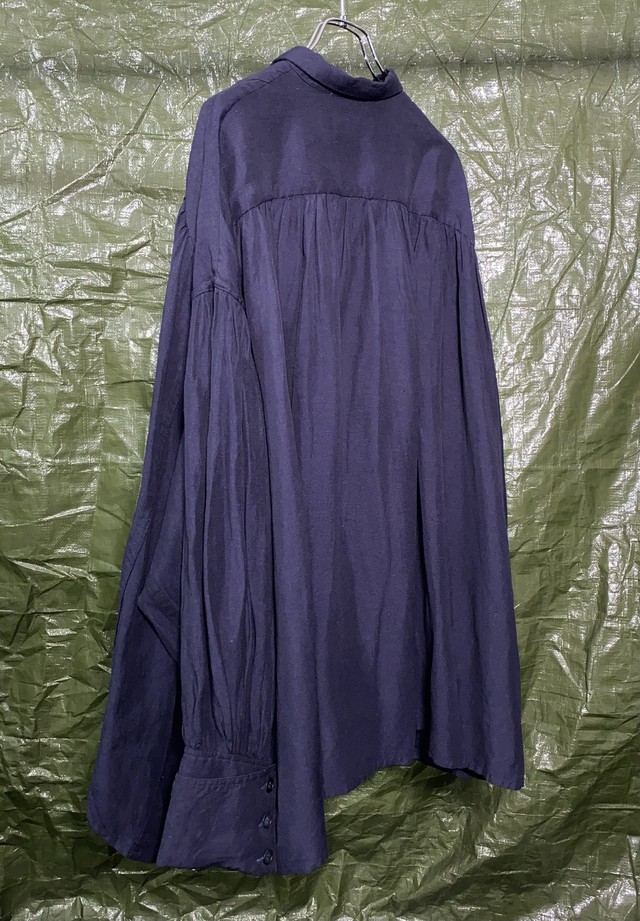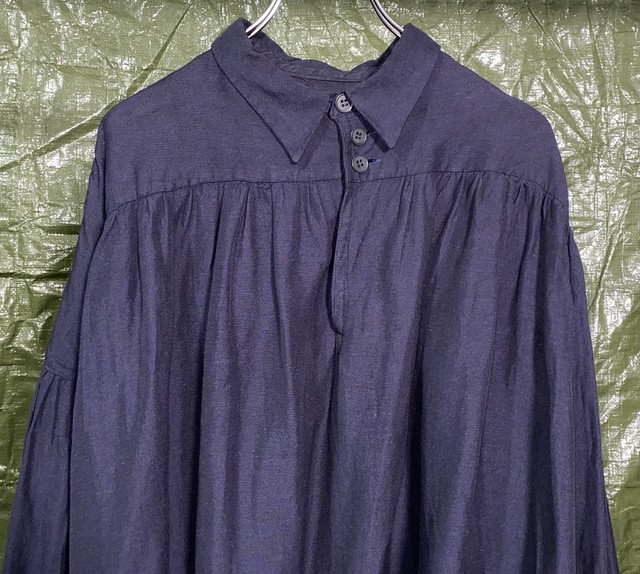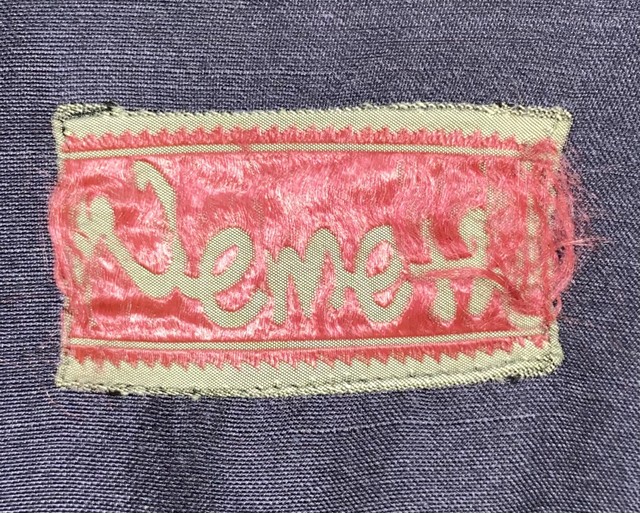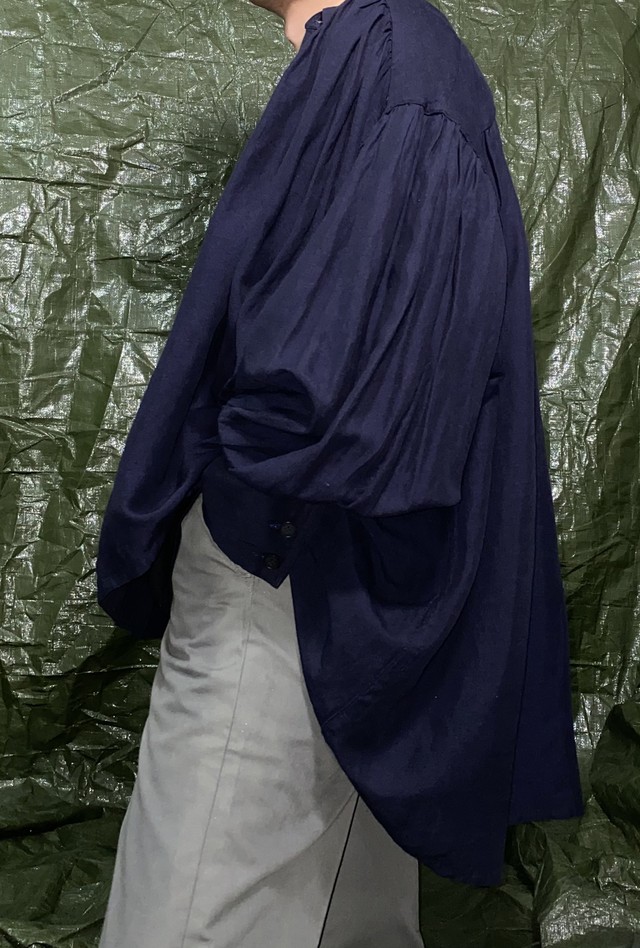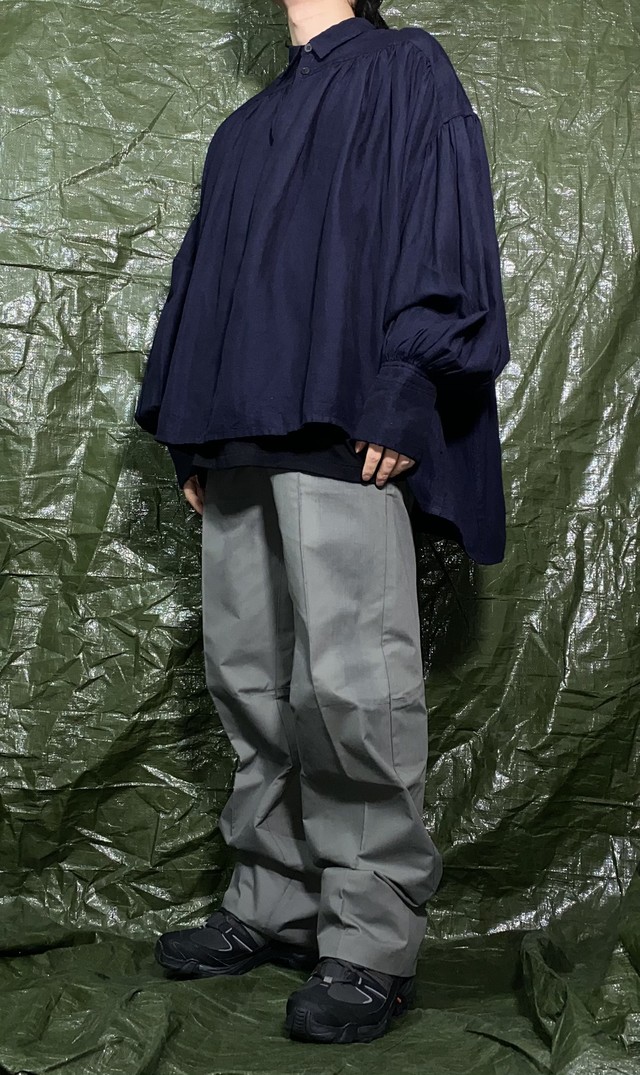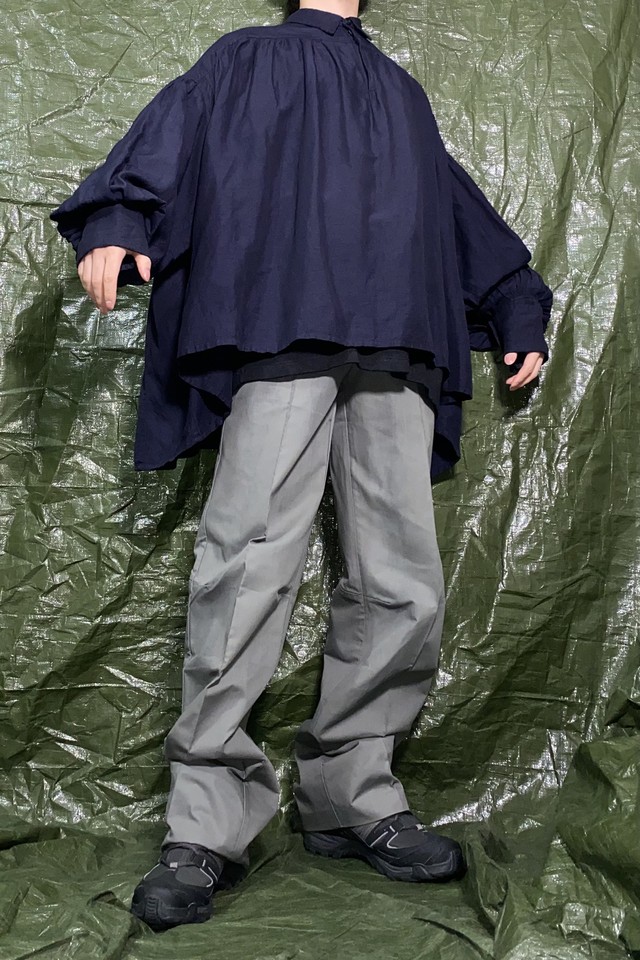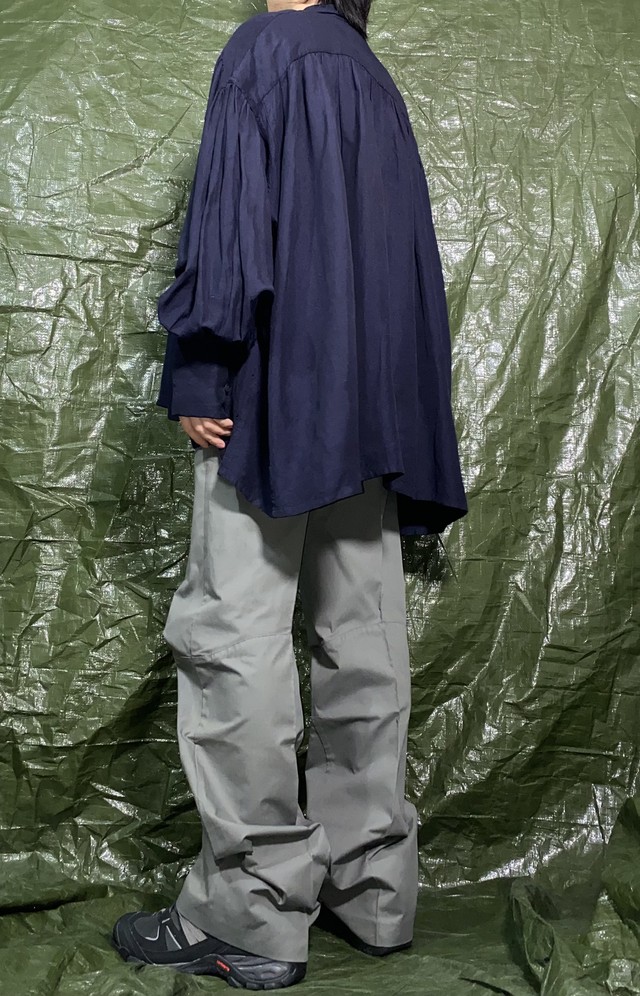 1990s CHRISTOPHER NEMETH ARTIST SMOCK
*This item will be delivered on 4/27(Tue) at the earliest.
Shipping fee is not included. More information.
表記サイズ SIZE:-
着用感 FITTING:WIDE FIT
肩幅 SHOULDER WIDTH:68cm
身幅 PIT TO PIT:110cm
着丈 LENGTH:80cm
袖丈 SLEEVE LENGTH:58cm
状態 CONDITION:8/10
色 COLOR:MIDNIGHT
素材 MATERIAL:LINEN
重量感 WEIGHT:HEAVY
生産国 COUNTRY OF ORIGIN:-
年代 DATE/SEAON:-early 1990s

デビューしたてのヴィヴィアンウェストウッドもリファレンスにしていた19世紀の画家が主に着用していたスモックをベースにデザインされた1着です。
極端に横に広がる身幅と無数のタックが生み出すドレープが美しく生地分量がとんでもないのでポンチョに近いような着用感です。
正確な表記がないので100%とは言えませんがアイリッシュリネンが使用されてるのではないかと思われます。通常のリネンと比べて織が非常に細かく滑らかな肌触りです。同パターンのアイテムは現在も復刻されていますが天然繊維は年々高騰が続いているので今後このクオリティの生地でリリースされることはないと思われます。
多少の着用感はありますが年代を考慮すれば特に目立つダメージもなく良好なコンディションです。

•実店舗でも販売しているため入れ違いで売り切れの場合があります。何卒ご了承ください。

•ご注文確定後のお客様都合のキャンセルはお受けできませんので気になることがあれば事前にお問い合わせください。

•we are selling products at our
showroom as well.that means things sold out before we marked it on website once in a while.

•WE DO NOT GIVE REFUNDS UNDER ANY CIRCUMSTANCES after your order confirmed.don't be hesitate if you have a question.
Add to Like via app
Reviews

(17)

Shipping method / fee

Payment method