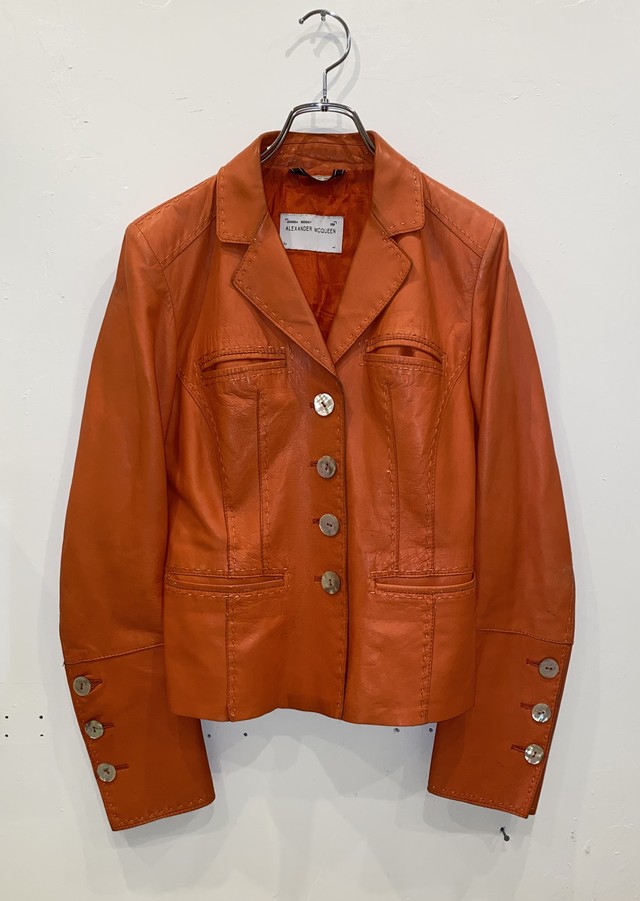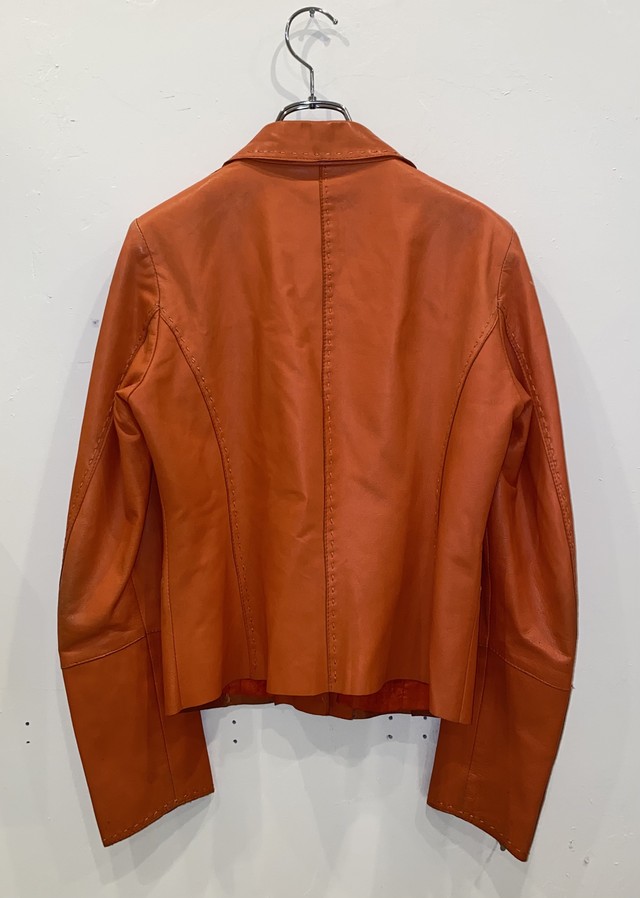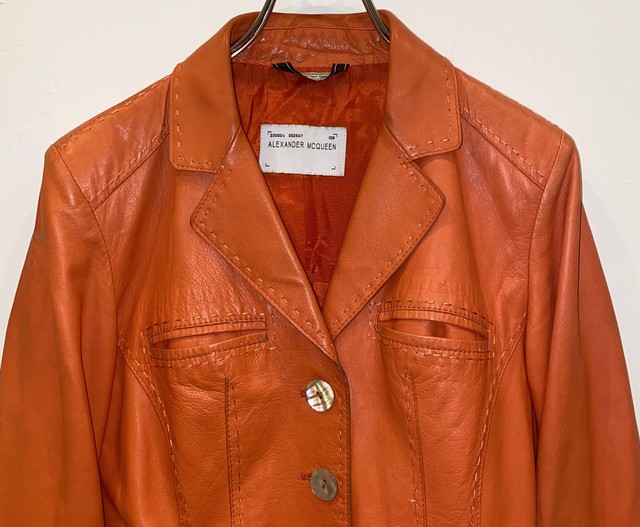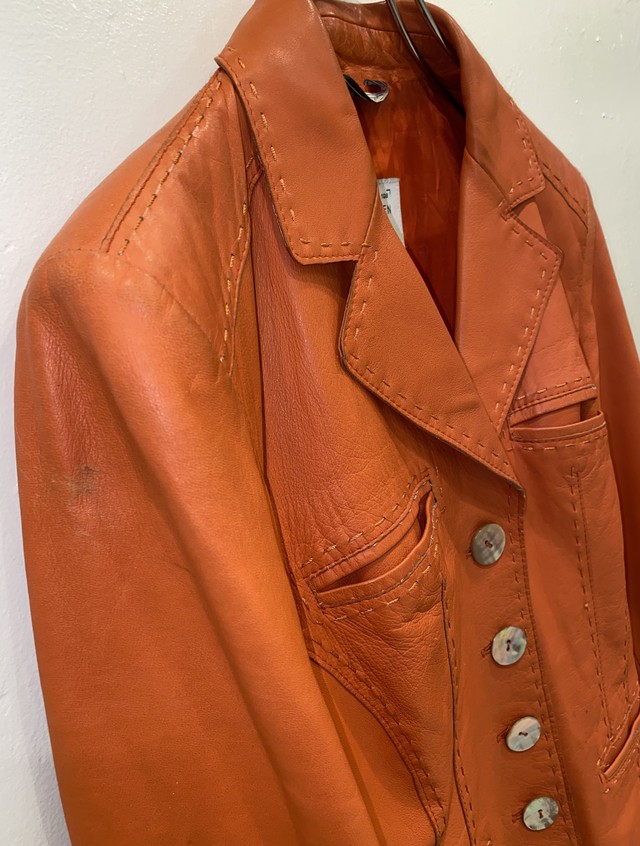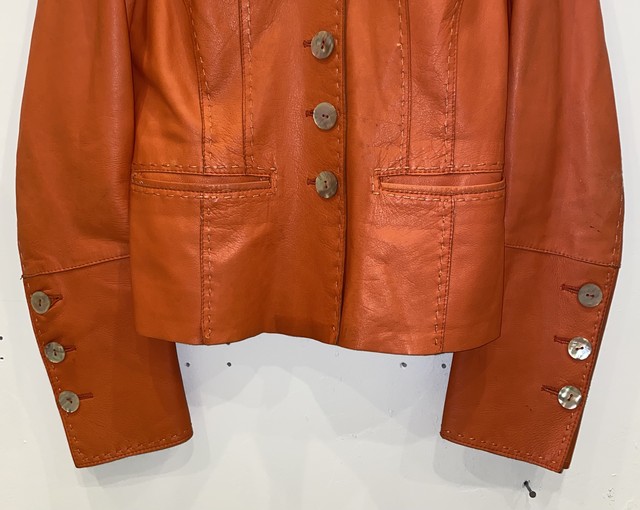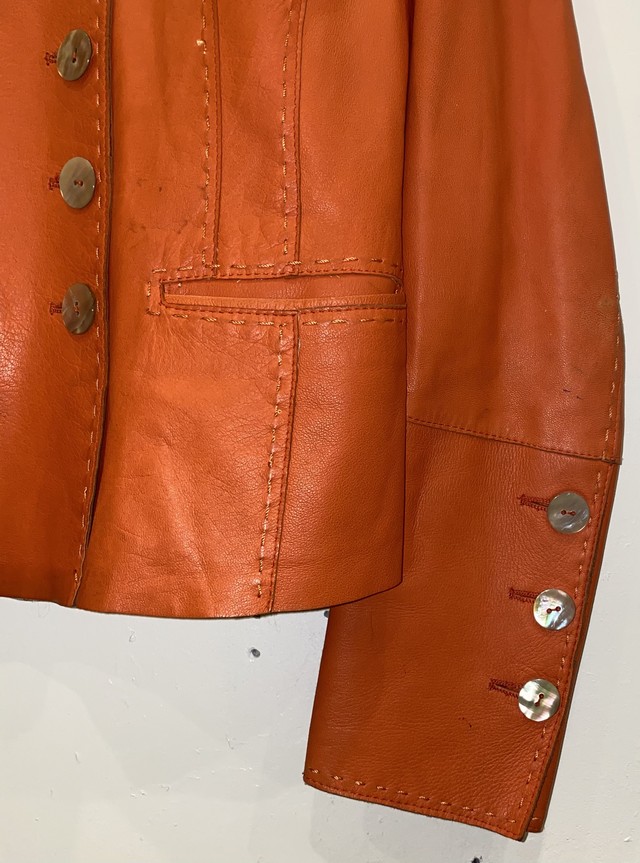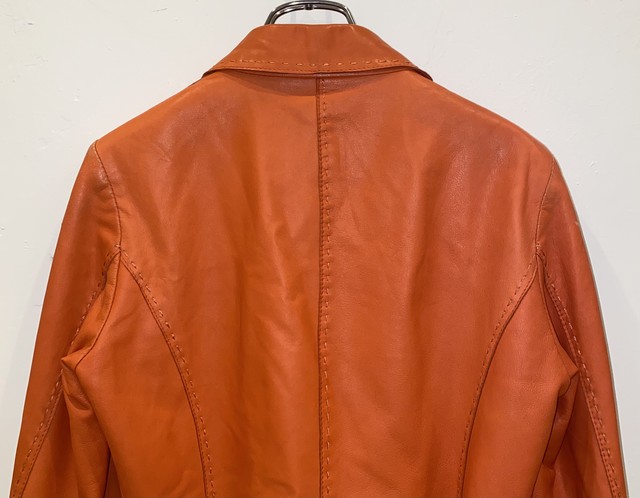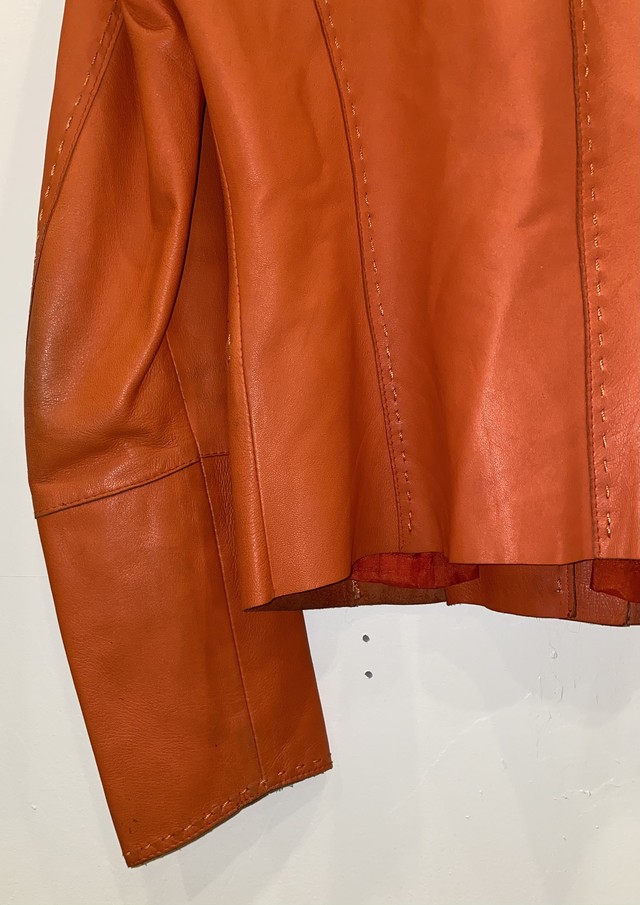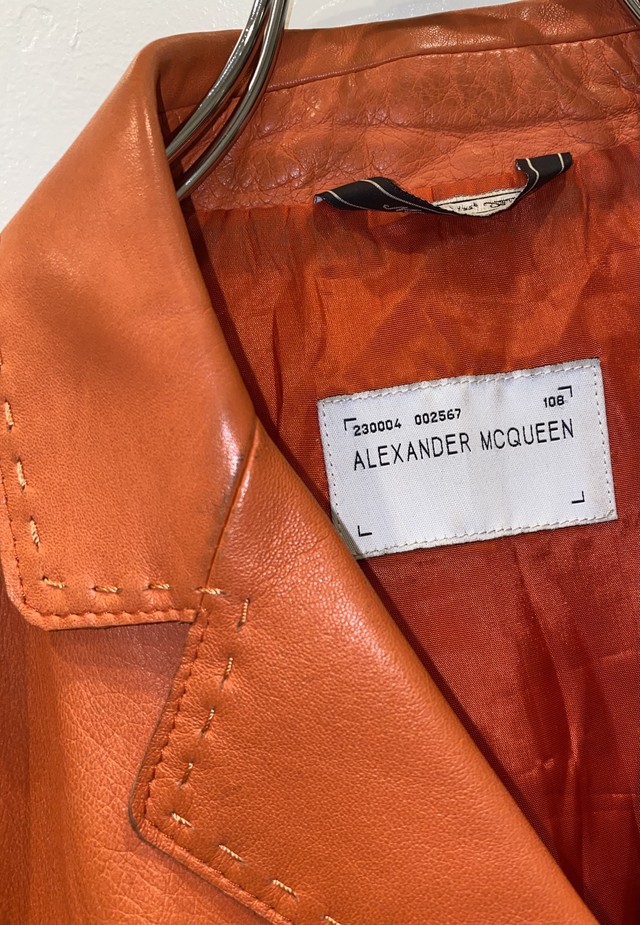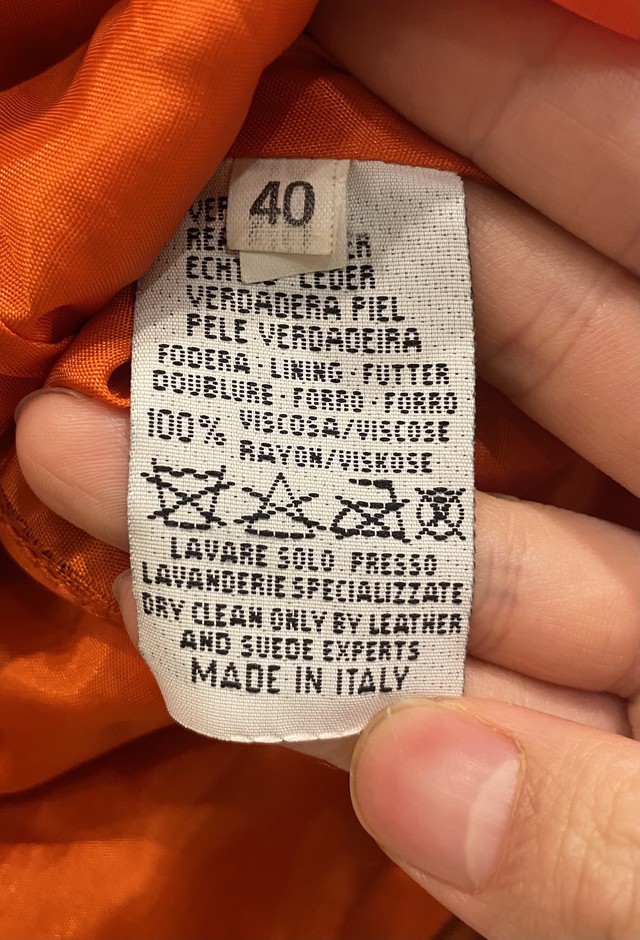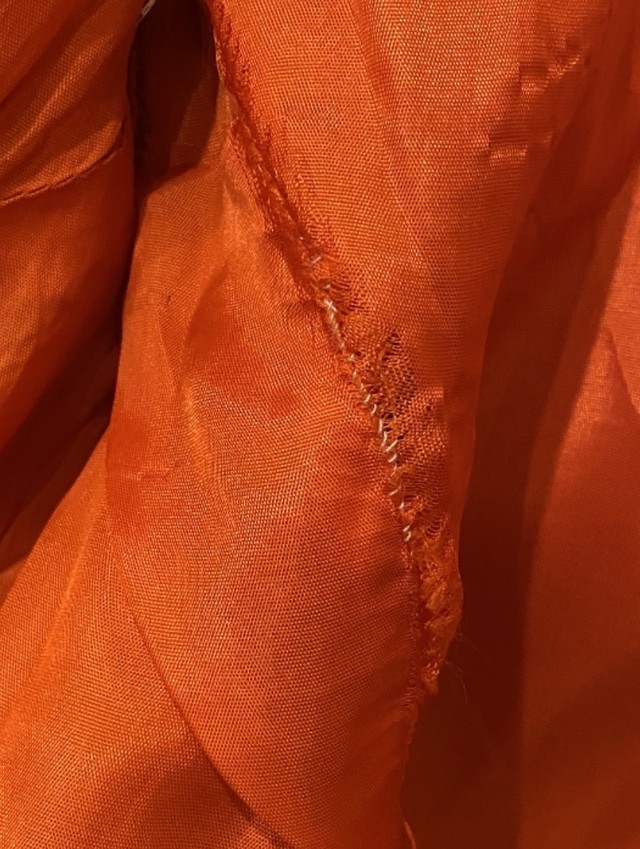 1990s ALEXANDER MCQUEEN LEATHER JACKET
¥ 124,850 tax included
the last one
*This item will be delivered on 6/22(Tue) at the earliest.
Shipping fee is not included. More information.
表記サイズ SIZE:40
着用感 FITTING:REGULAR IT
肩幅 SHOULDER WIDTH:36cm
身幅 PIT TO PIT:44cm
着丈 LENGTH:54cm
袖丈 SLEEVE LENGTH:58cm
状態 CONDITION:6/10
色 COLOR:SALMON ORANGE
素材 MATERIAL:LEATHER
重量感 WEIGHT:MEDIUM
生産国 COUNTRY OF ORIGIN:ITALY
年代 DATE/SEAON:-mid 1990s

1995年以前のデビュー間もない頃のマックイーンのレザージャケット。
淡いオレンジにピンクを少し混ぜたようなきれいな発色でレザーとは思えないほど非常に柔らかな質感です。
ボタンは大粒のシェルボタンが使用されています。
また全体の切り替えに沿うようにハンドステッチが施されています。

特別目立つようなダメージはありませんが全体的に着用感、それに伴う擦れ等が確認できます。
裏地は破れてはいませんがこの年代のレーヨン特有の強度不足でほつれかけています。
同様の症状は同じ時代の他のブランドでも色々見てきましたが今すぐリペアが必要といった類のものではありません。

実店舗でも販売しているため入れ違いで売り切れの場合があります。何卒ご了承ください。

ご注文確定後のお客様都合のキャンセルはお受けできませんので気になることがあれば事前にお問い合わせください。

we are selling products at our showroom as well.that means things sold out before we marked it on website once in a while.

WE DO NOT GIVE REFUNDS UNDER ANY CIRCUMSTANCES after your order confirmed.don't be hesitate if you have a question.
Add to Like via app
Shipping method / fee

Payment method