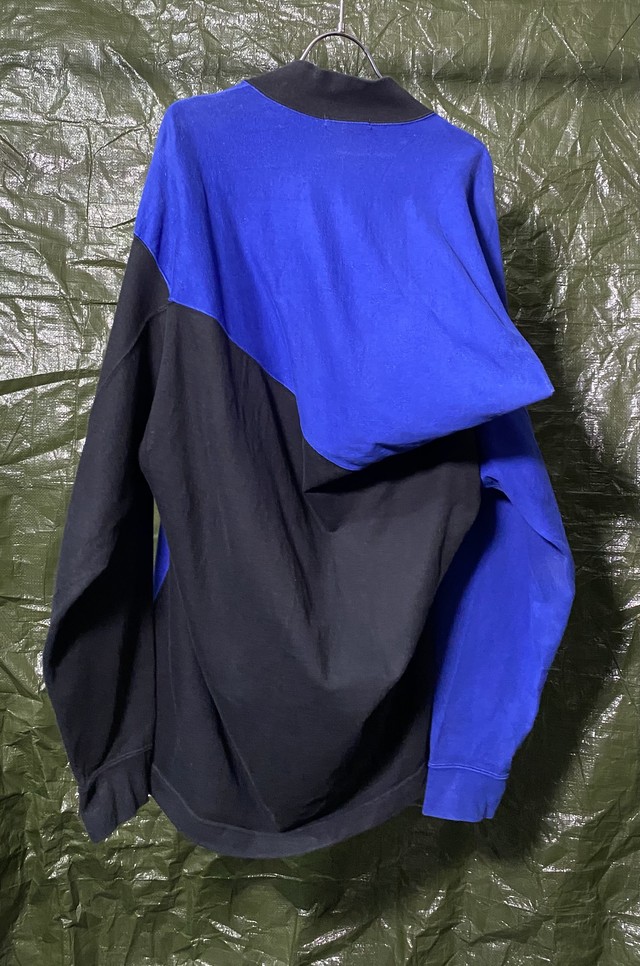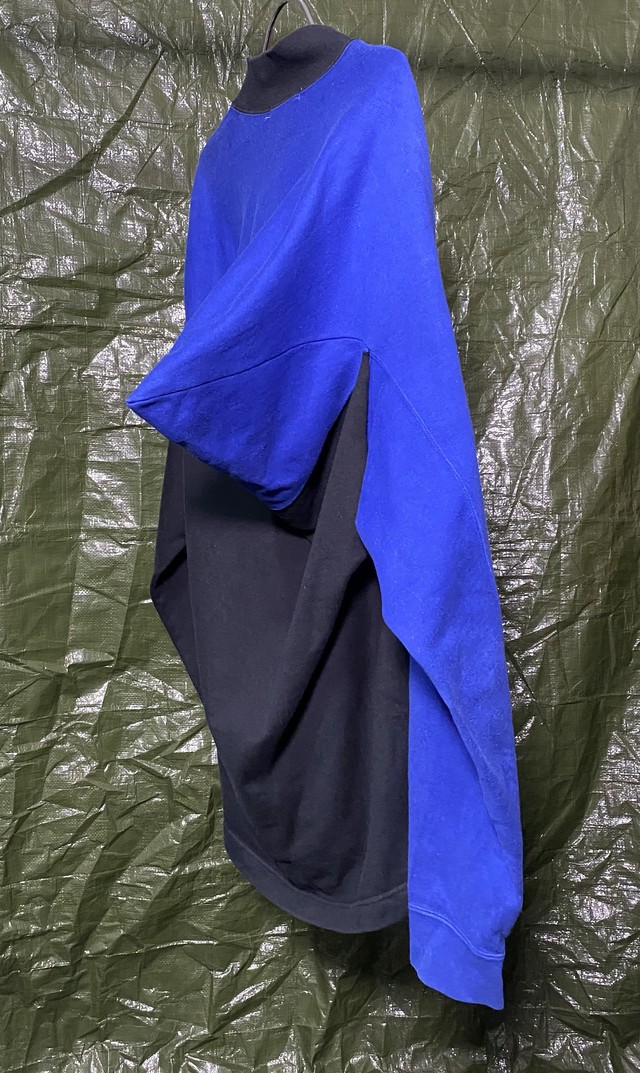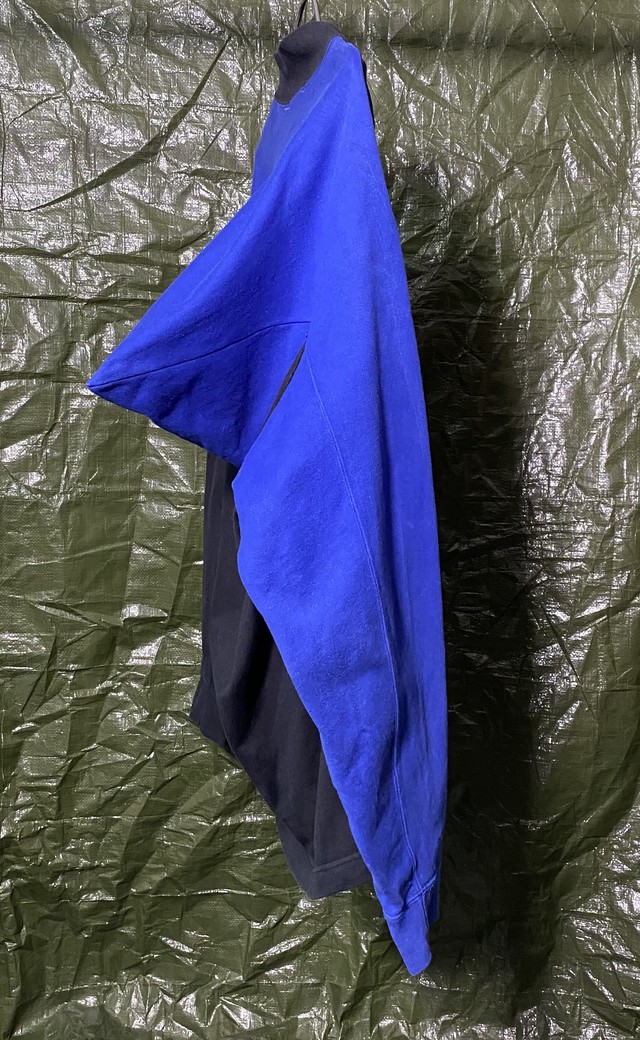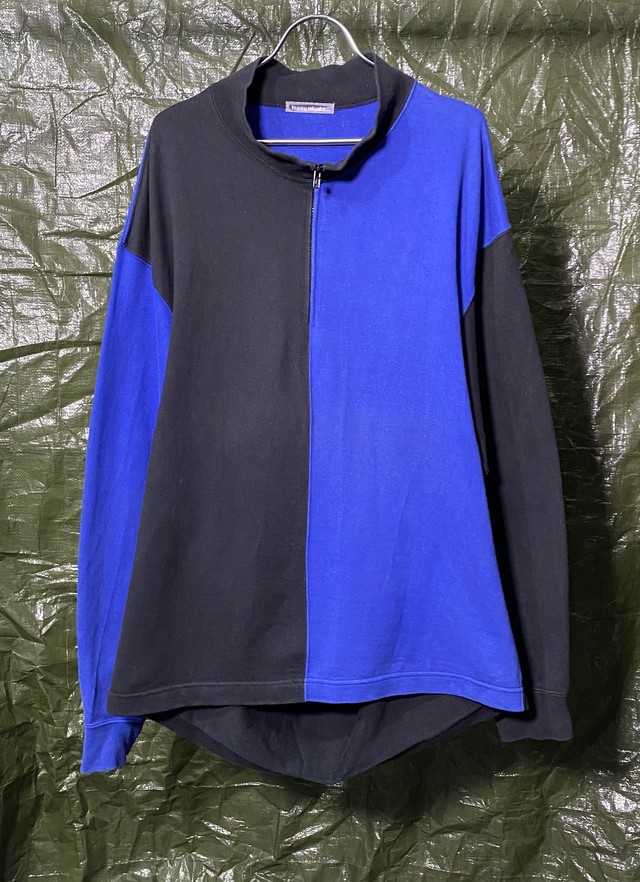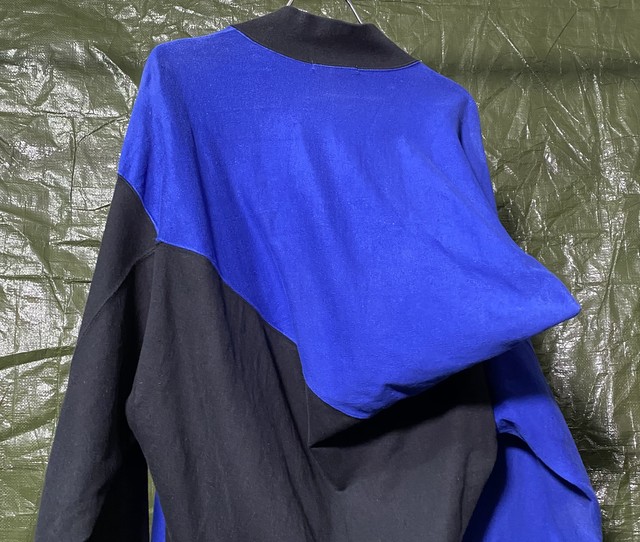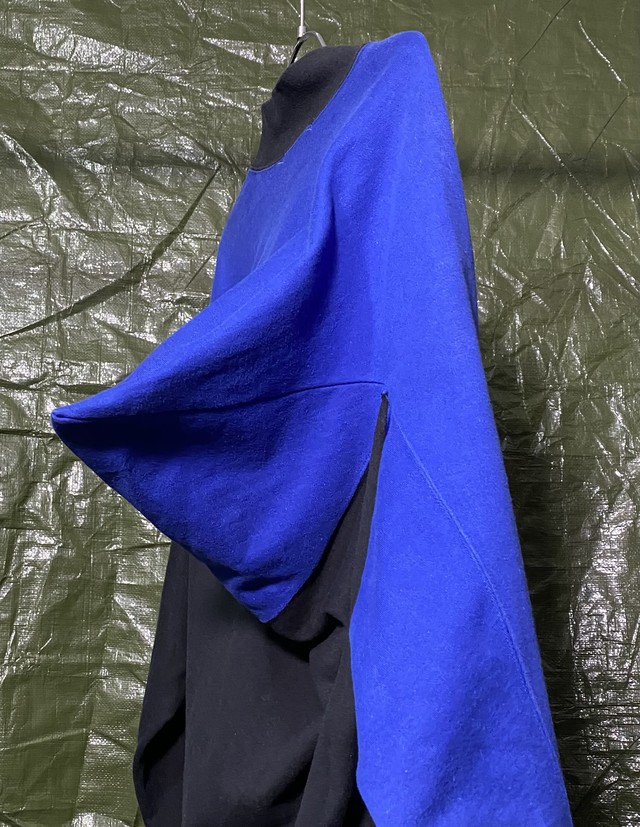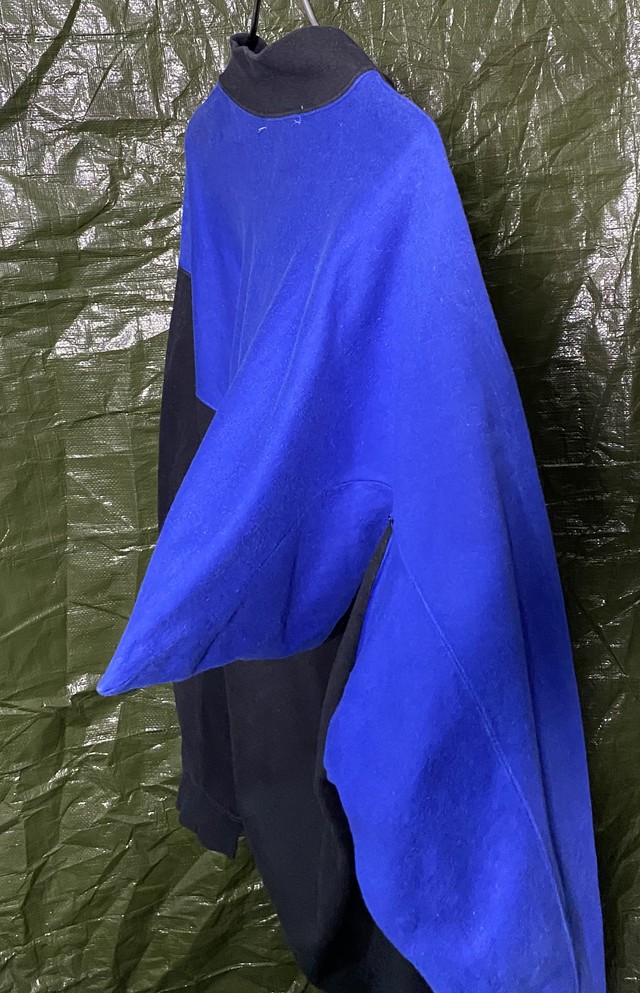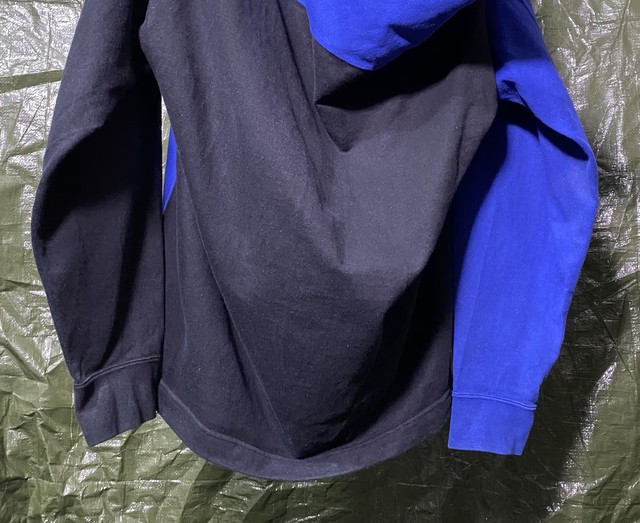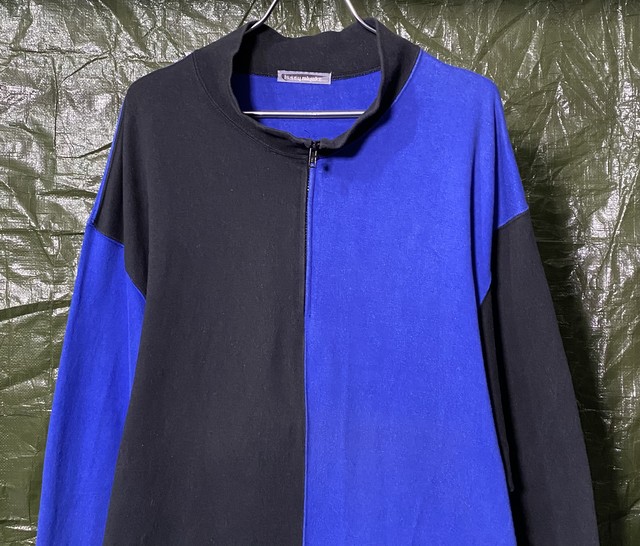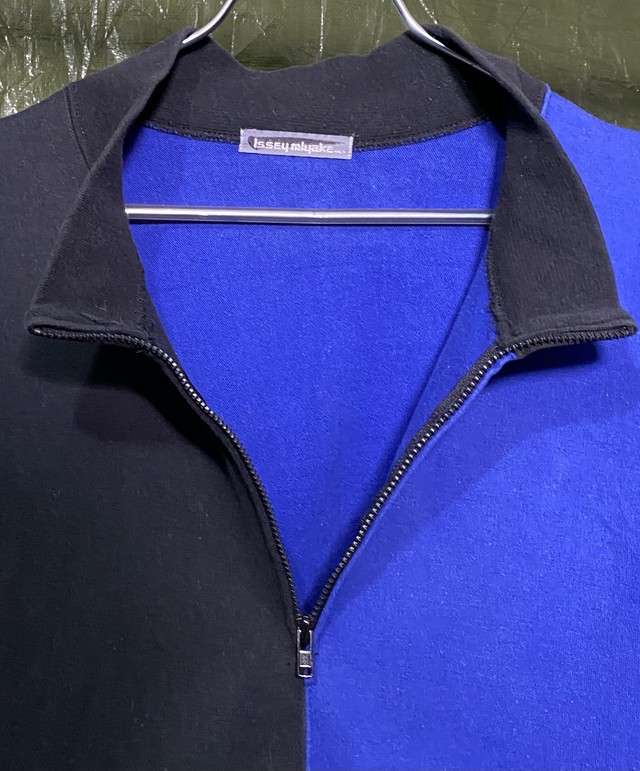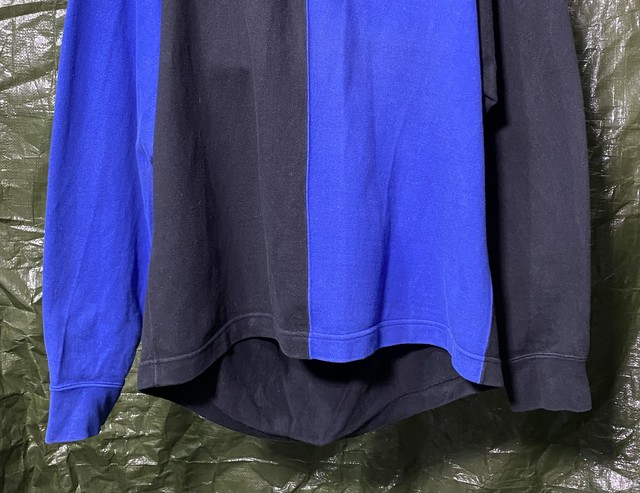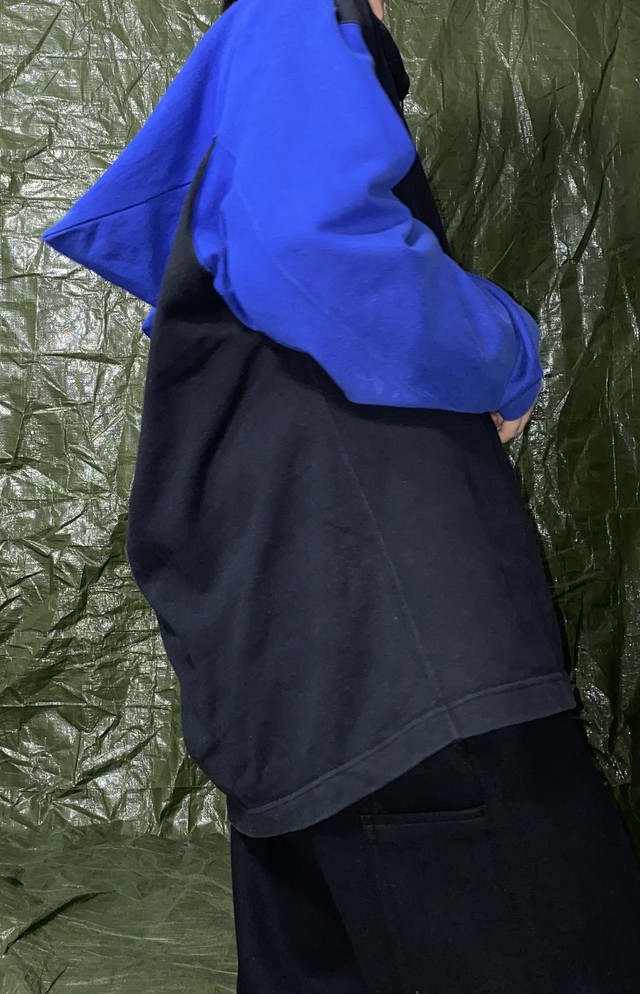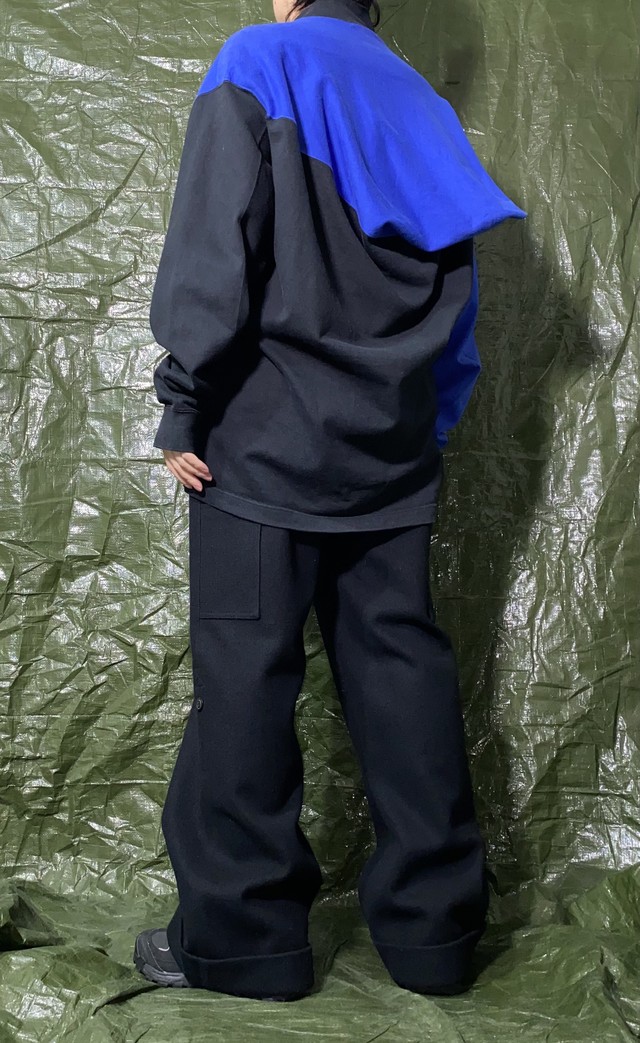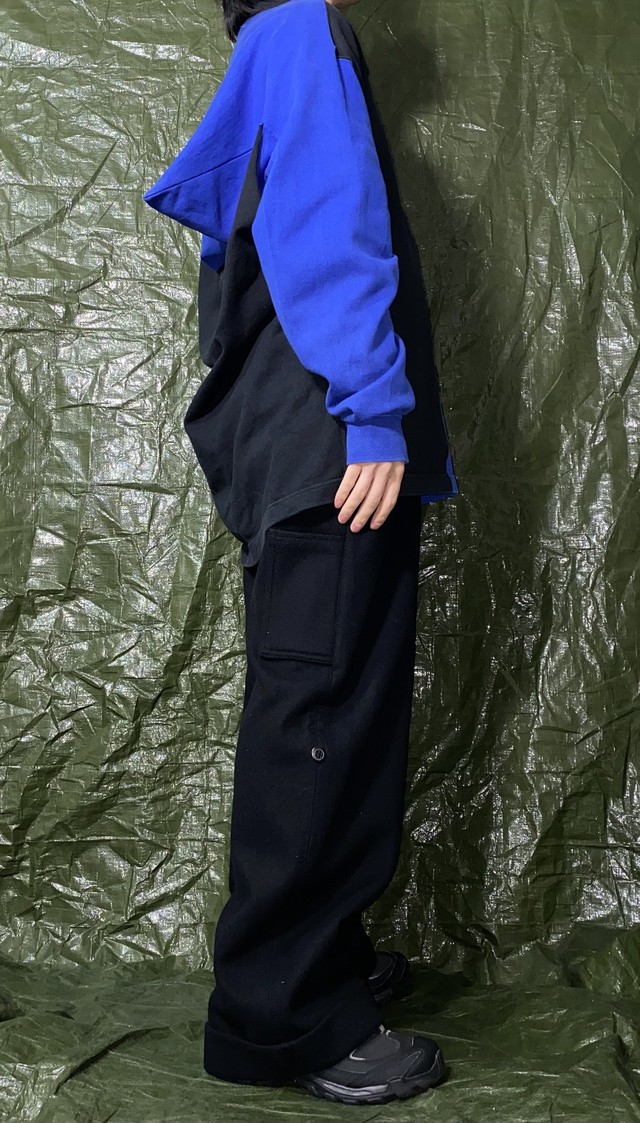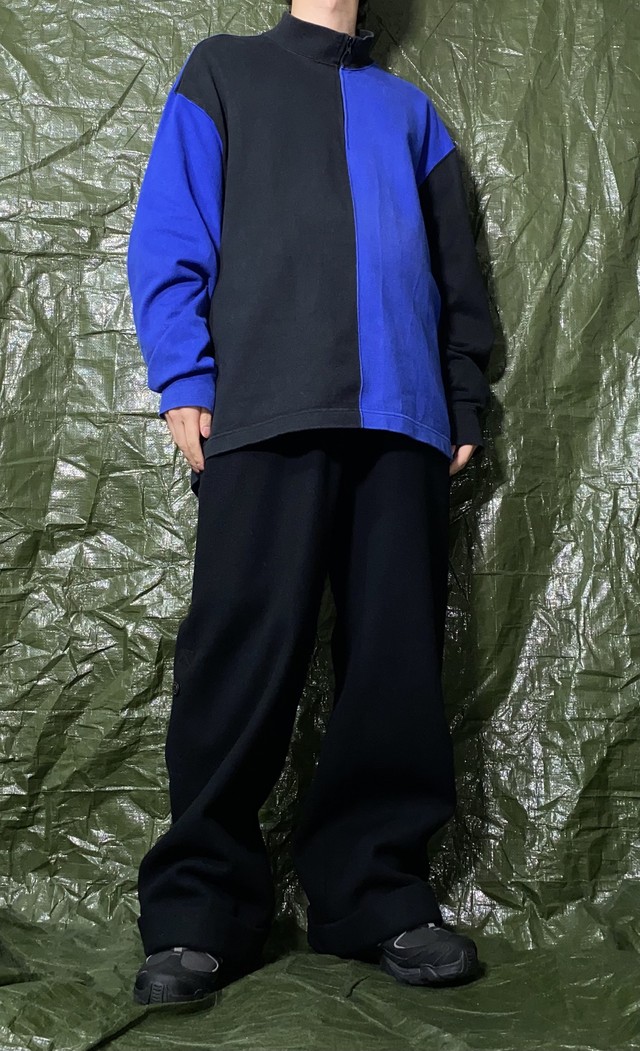 1980s ISSEY MIYAKE SCULPTURAL SWEATSHIRT
*This item will be delivered on 4/27(Tue) at the earliest.
Shipping fee is not included. More information.

表記サイズ SIZE:-
着用感 FITTING:WIDE FIT
肩幅 SHOULDER WIDTH:60cm
身幅 PIT TO PIT:60cm
着丈 LENGTH:70/85cm
袖丈 SLEEVE LENGTH:60cm
状態 CONDITION:7/10
色 COLOR:BLUE/BLACK
素材 MATERIAL:COTTON
重量感 WEIGHT:HEAVY
生産国 COUNTRY OF ORIGIN:JAPAN
年代 DATE/SEAON:-1980s

プリーツのテクニックを確立する以前、ウィメンズで積極的にマチの応用で立体感を表現したデザインに挑戦していたイッセイですがメンズで同様の手法を取り入れたアイテムはほとんど見かけることがありません。
前面のストリートウェアのようなルックスとは裏腹に横から後ろにかけて見ると異様な突起が露わになります。
背中のデザイン部分から下にかけてのドレーピングもメンズではあまり類を見ない手法ですが生地の膨らみから生じる陰影が美しいです。
全体的に色褪せはありますが気になるようなダメージはありません。

•実店舗でも販売しているため入れ違いで売り切れの場合があります。何卒ご了承ください。

•ご注文確定後のお客様都合のキャンセルはお受けできませんので気になることがあれば事前にお問い合わせください。

•we are selling products at our showroom as well.that means things sold out before we marked it on website once in a while.

•WE DO NOT GIVE REFUNDS UNDER ANY CIRCUMSTANCES after your order confirmed.don't be hesitate if you have a question.
Add to Like via app
Reviews

(17)

Shipping method / fee

Payment method