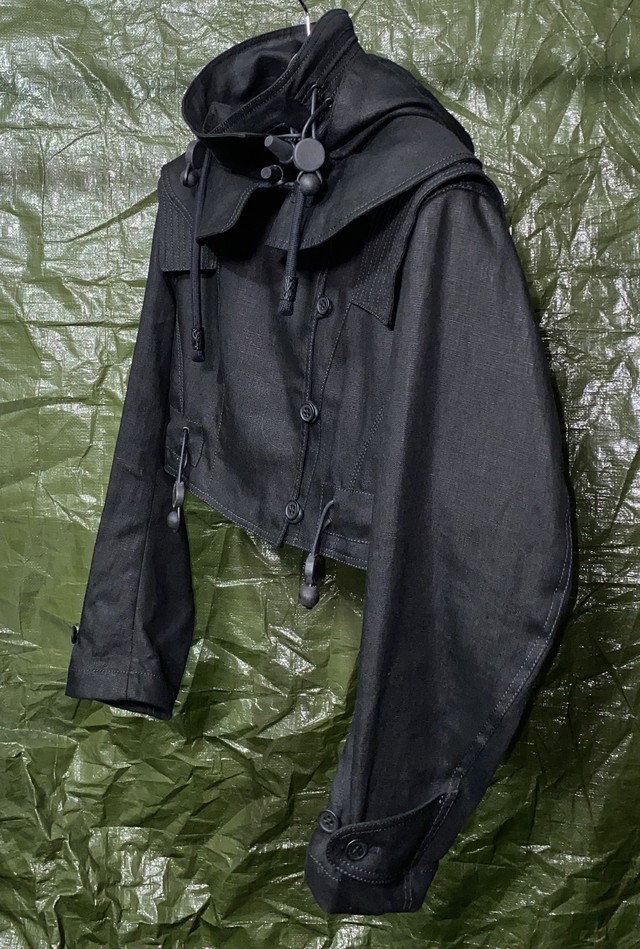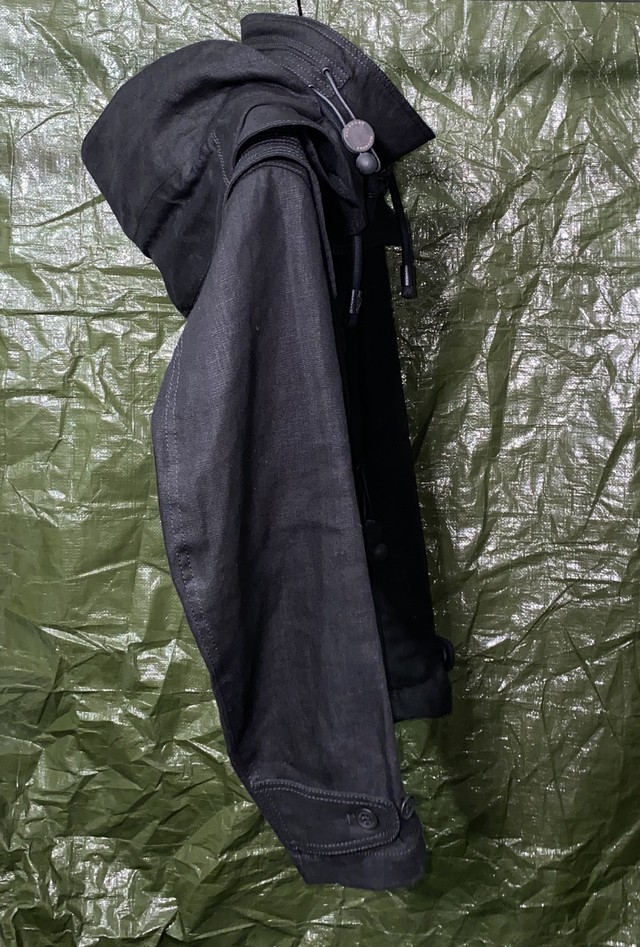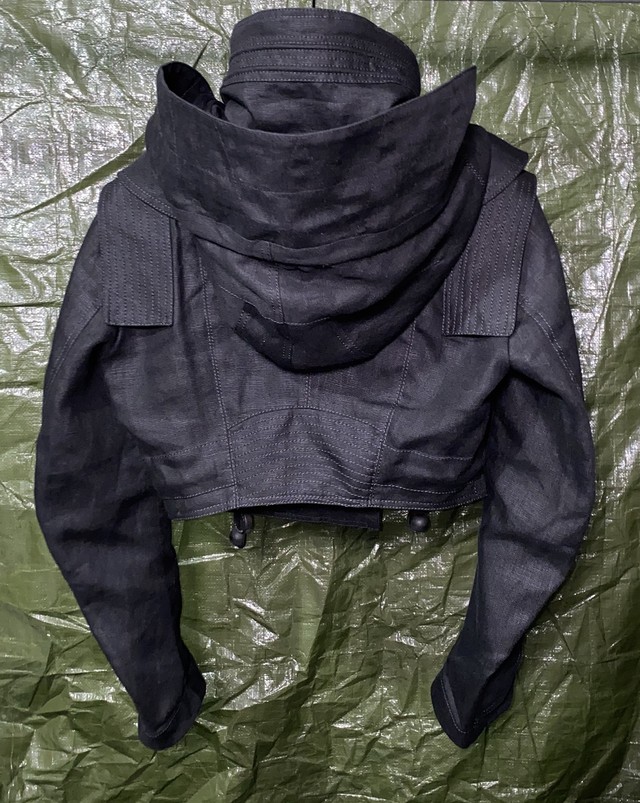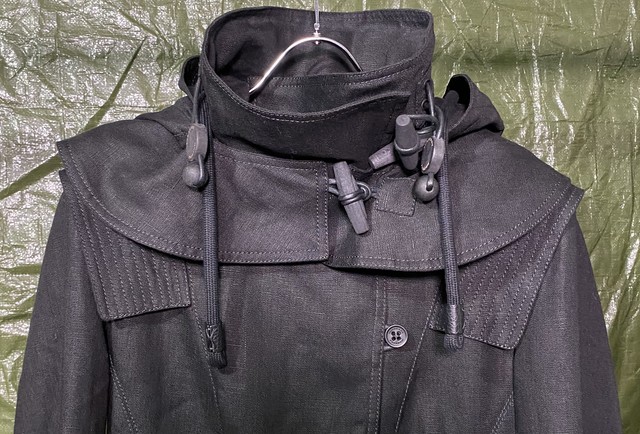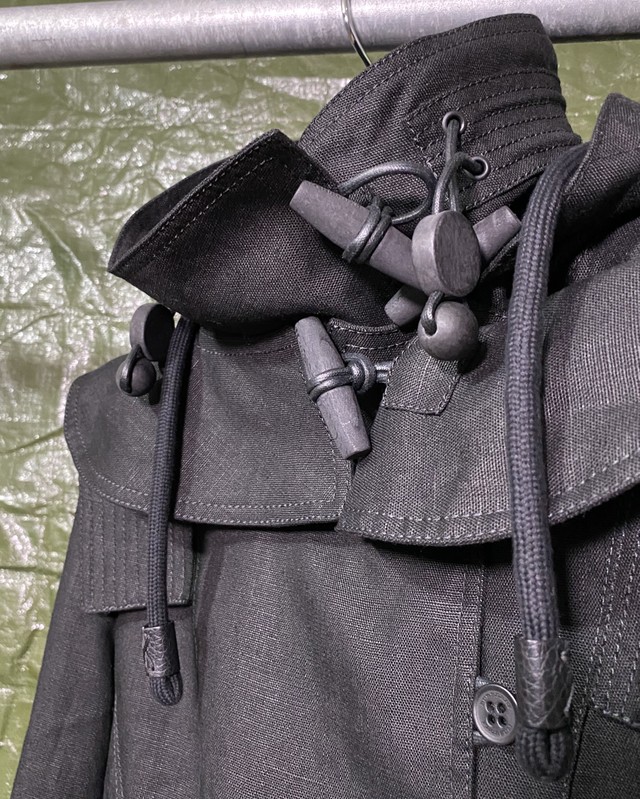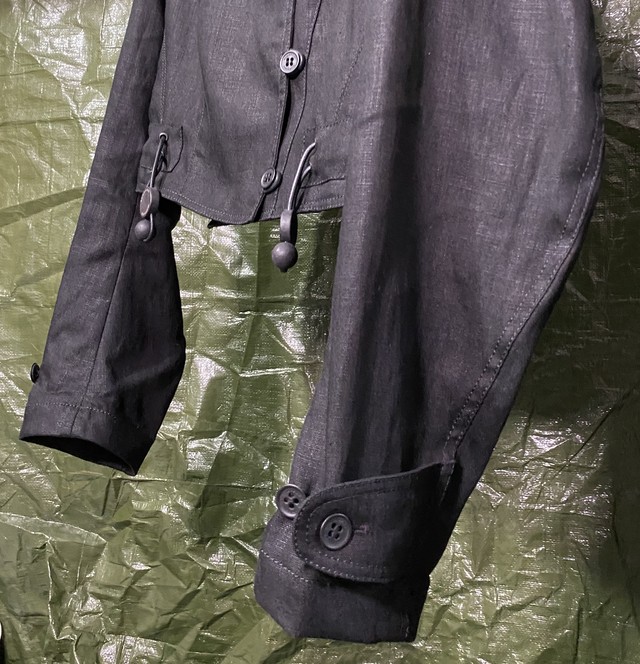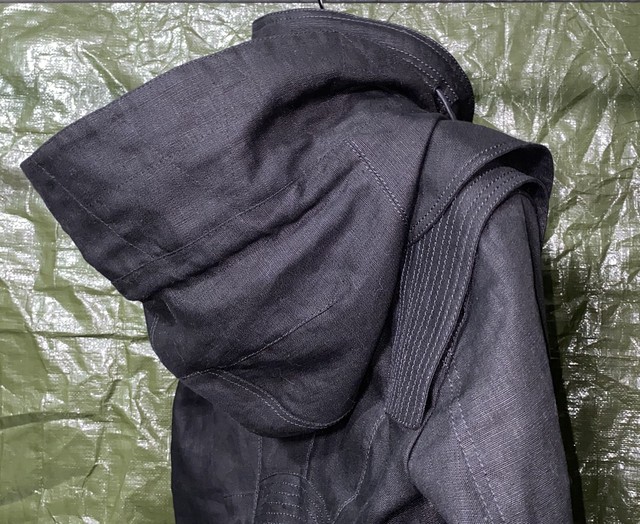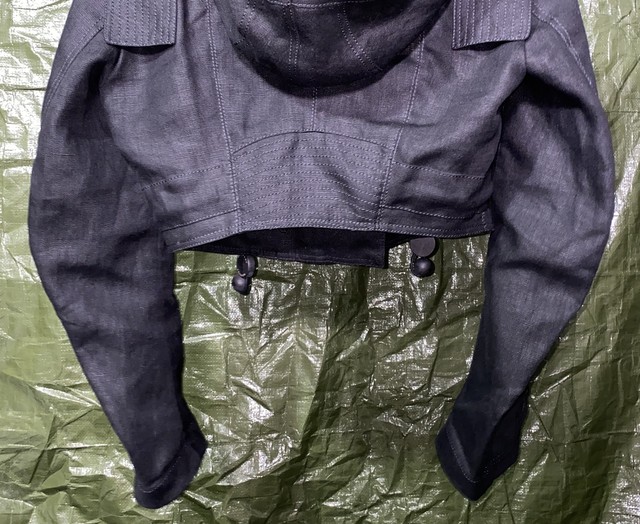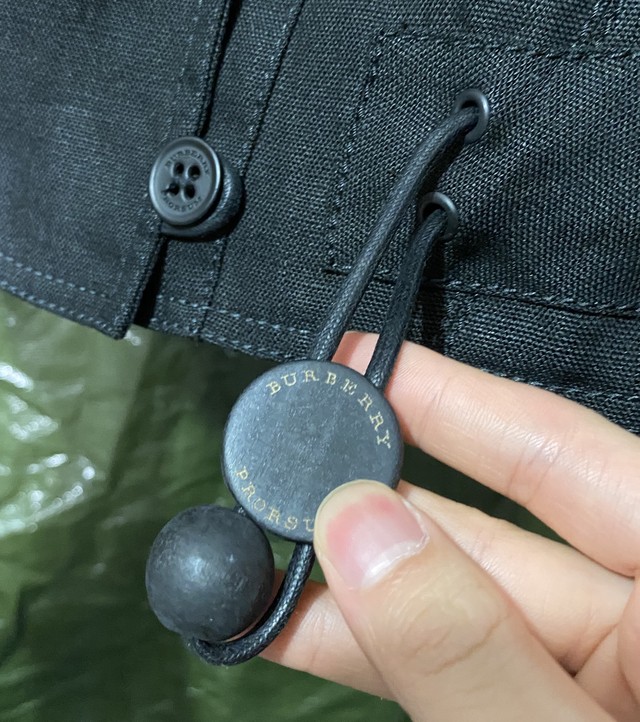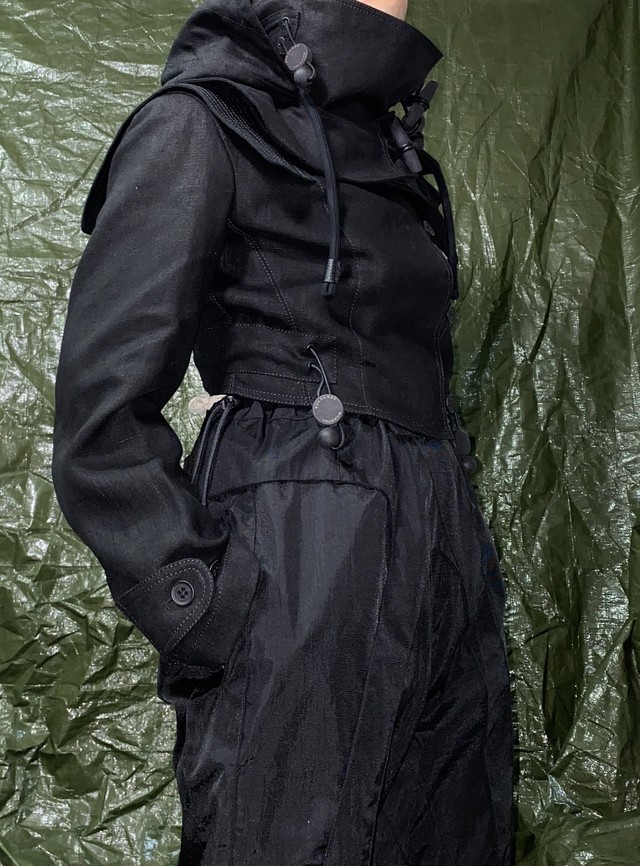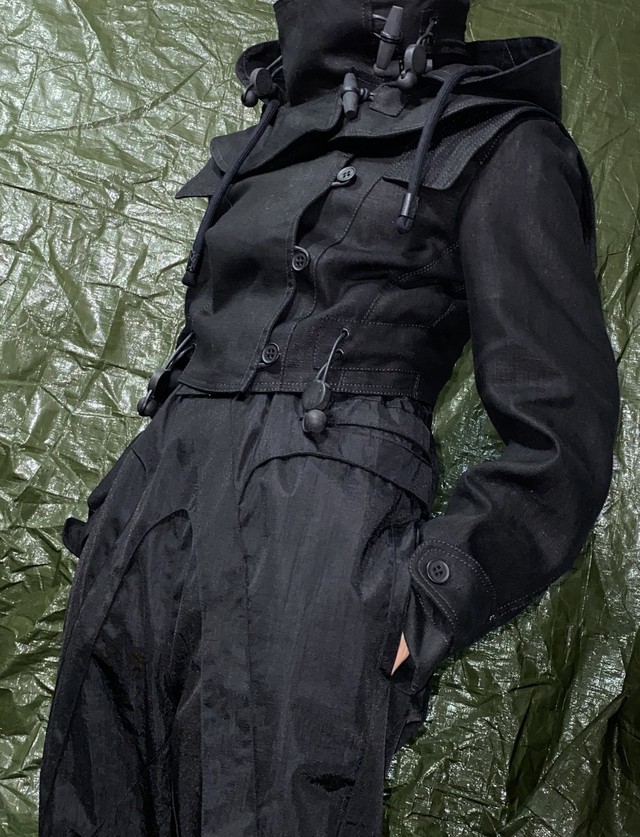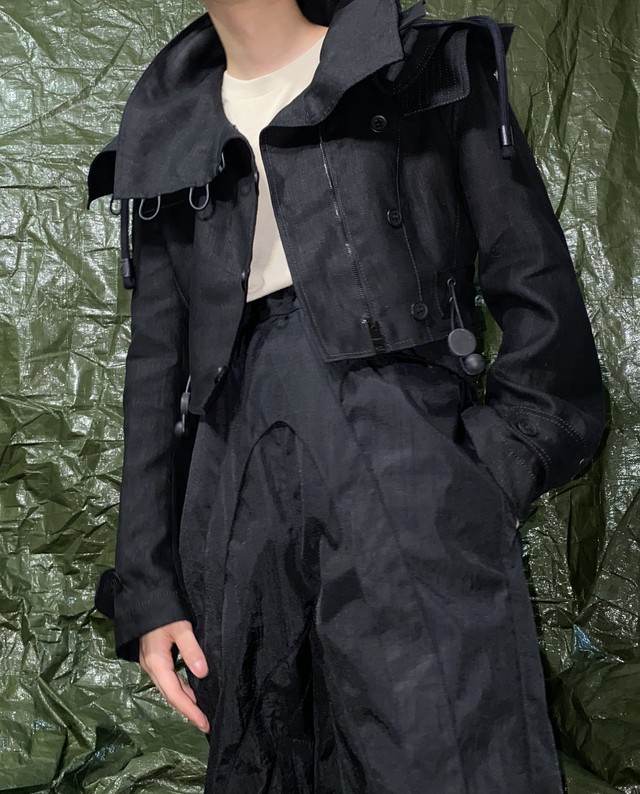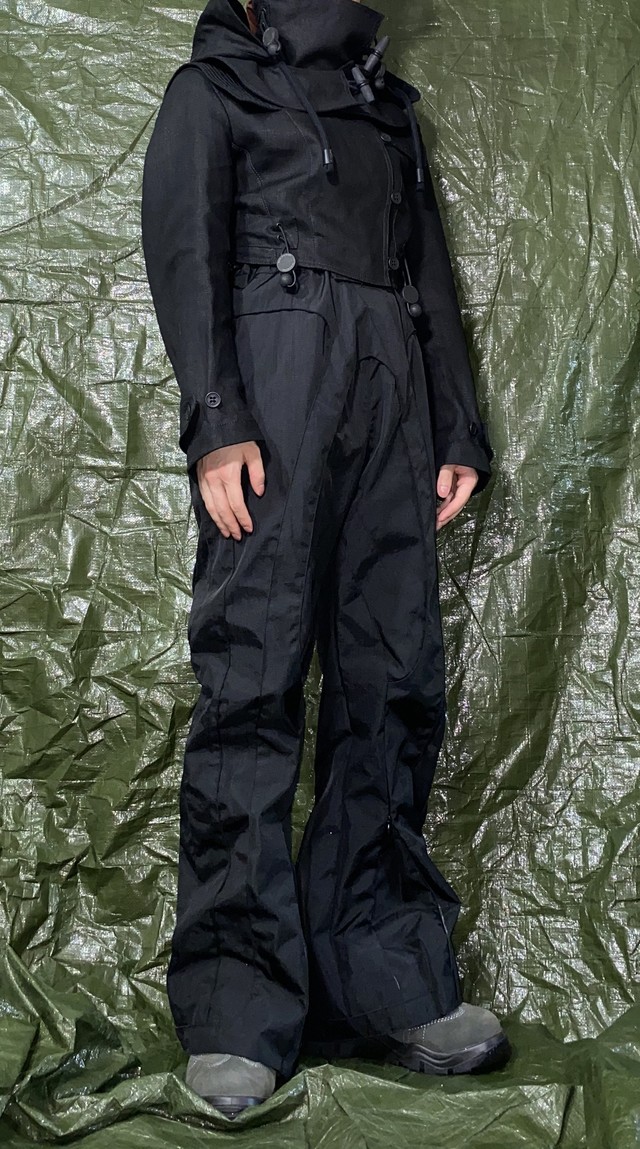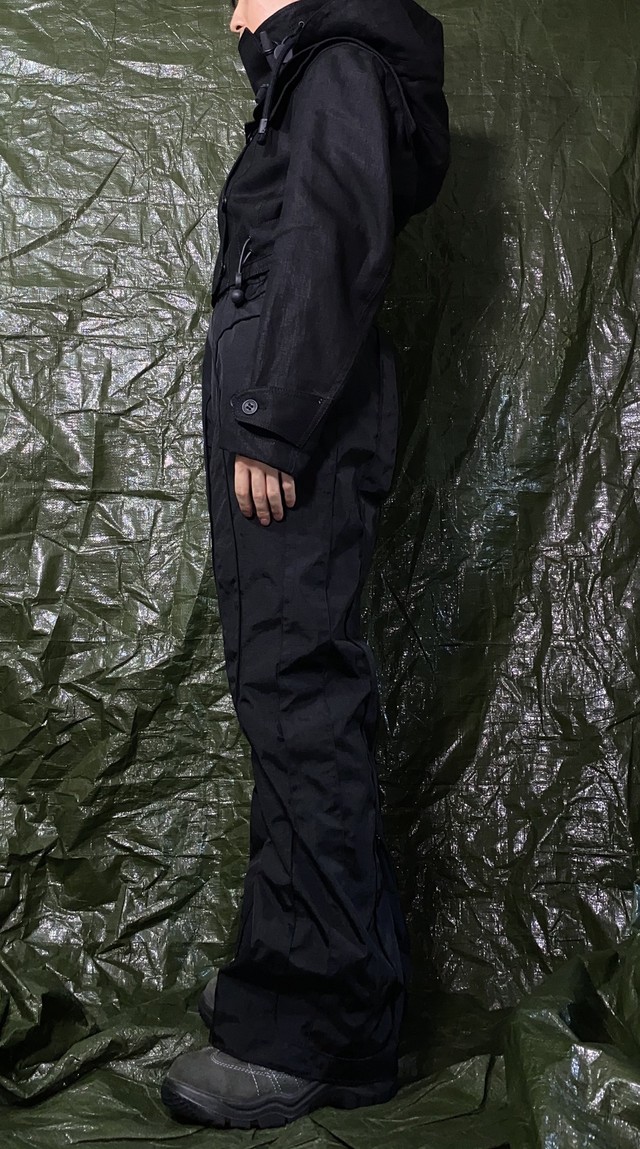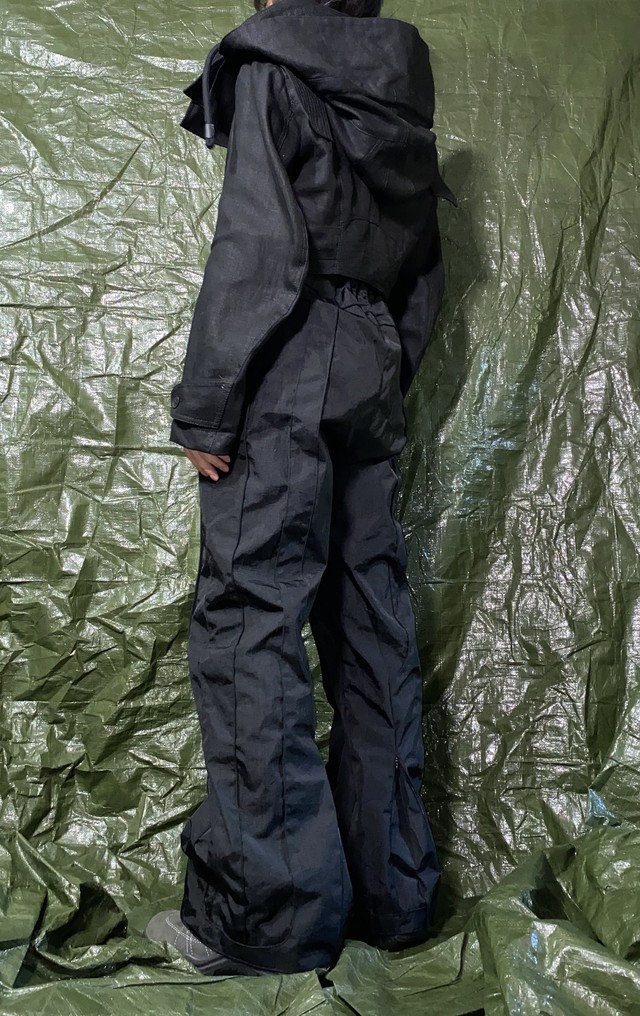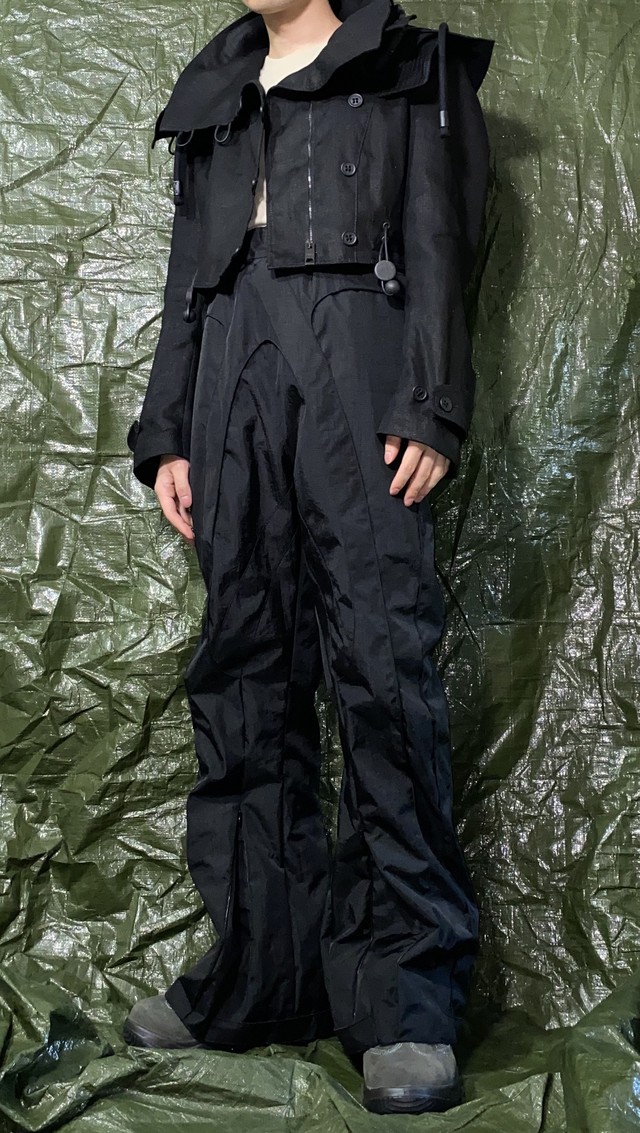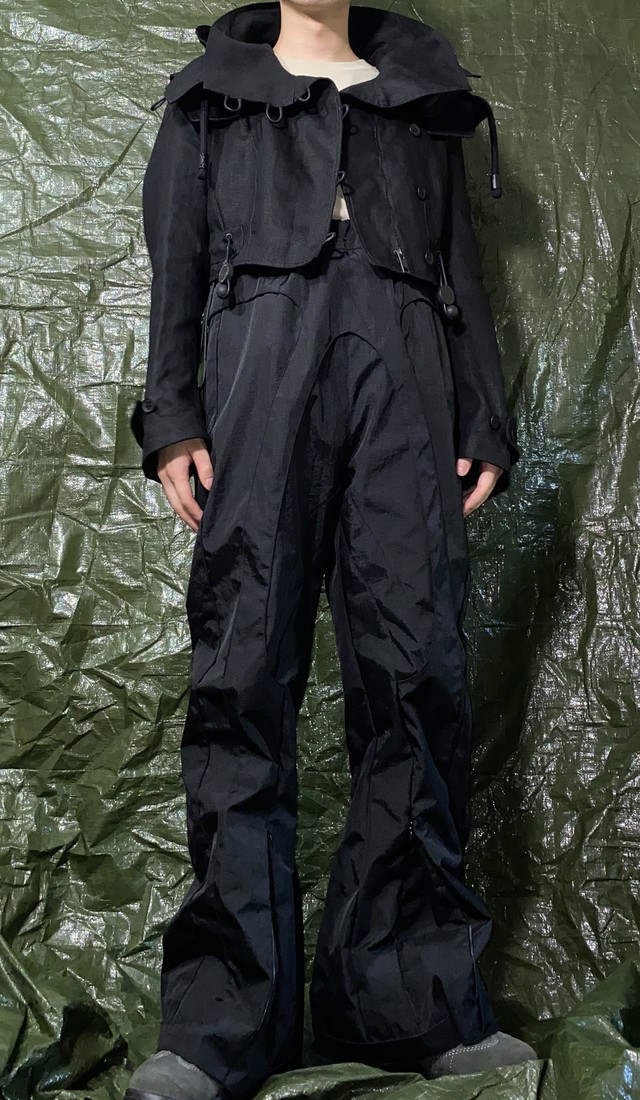 SS2012 BURBERRY CROPPED HOODED JACKET
*This item will be delivered on 3/2(Tue) at the earliest.
Shipping fee is not included. More information.

SIZE:42
FITTING:REGULAR FIT
SHOULDER WIDTH:45cm
PIT TO PIT:50cm
LENGTH:40cm
SLEEVE LENGTH:60cm
CONDITION:9/10
COLOR:BLACK
MATERIAL:LINEN
WEIGHT:HEAVY
COUNTRY OF ORIGIN:ITALY
DATE/SEAON:SS2012

個人的にベイリーのバーバリーと言えば一番最初に思い浮かぶのがクロップドのジャケット。
アビエイタージャケットに始まり数シーズンにわたってモチーフを変えて展開されました。
極端にデフォルメしたかのような特大のフードに対して小さな面積の中にディテールが渦巻いておりなかなかに暴力的な佇まい。

•実店舗でも販売しているため入れ違いで売り切れの場合があります。何卒ご了承ください。

•ご注文確定後のお客様都合のキャンセルはお受けできませんので気になることがあれば事前にお問い合わせください。

•we are selling products at our showroom as well.that means things sold out before we marked it on website once in a while.

•WE DO NOT GIVE REFUNDS UNDER ANY CIRCUMSTANCES after your order confirmed.don't be hesitate if you have a question.
Add to Like via app
Reviews

(13)

Shipping method / fee

Payment method