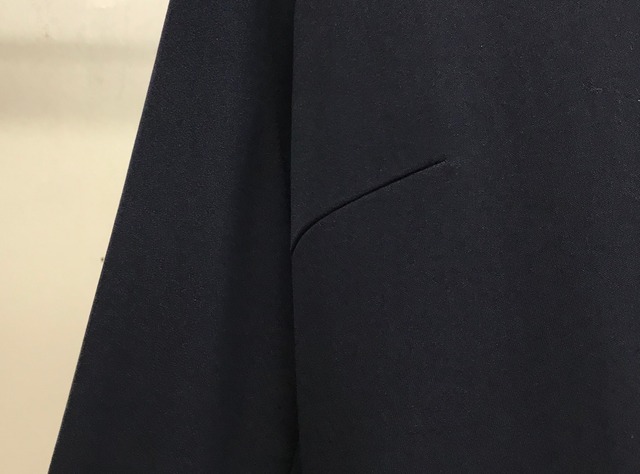 1990s JIL SANDER TAILORED DRESS
¥44,000($334.40) tax included
the last one
Payments will be paid in Japanese yen. The price in the foreign currency is a rough estimate.
Shipping fee is not included. More information.
SIZE サイズ表記:34
*大きめのサイズ感なので実寸をご参照ください。

MADE IN ITALY

SHOULDER 肩幅:45cm
CHEST 身幅:48cm
LENGTH 着丈:91cm
SLEEVE 袖丈:51cm

CONDITION 状態:9/10
COLOR 色:BLACK
MATERIAL 素材:66% WOOL 30% NYLON 4% ELASTANE

1990sごろのジルサンダーのドレス。
プラダに買収される以前のジルサンダー 本人がデザイナーを務めていた頃のものです。
テーラードジャケットのような襟周りのデザインに体に沿うよう施された前後のダーツが適度にボディラインを強調します。
ウールをメインにナイロンがミックスされれているのでストレッチ性があり動きやすい素材感です。
ほどよく緊張感のあるデザインなのでフォーマルな場面でも問題なく着用頂けるかと思います。
特に使用感の感じられないきれいなコンディションです。

※実店舗でも販売しているため突然の出品中止や入れ違いで売り切れの場合があります。何卒ご理解ください。気になることがあればお気軽にお問い合わせお願い致します。

we ship worldwide.
shipping via EMS.

Add to Like via app
Shipping method / fee

Payment method
¥44,000 ($334.40) tax included