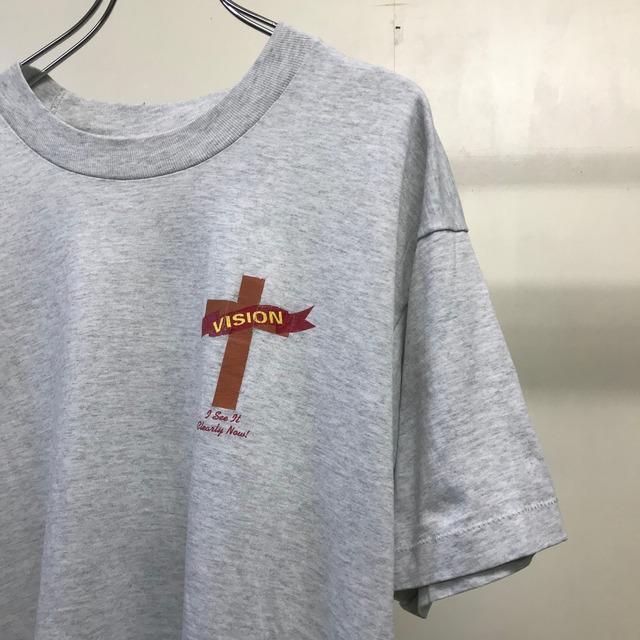 1990s PRINTED T-SHIRT
¥6,600($49.50) tax included
the last one
Payments will be paid in Japanese yen. The price in the foreign currency is a rough estimate.
Shipping fee is not included. More information.
SIZE サイズ表記:L

MADE IN USA

SHOULDER 肩幅:57cm
CHEST 身幅:52cm
LENGTH 着丈:69cm
SLEEVE 袖丈:17cm

CONDITION 状態:8/10
COLOR 色:LIGHT GREY
MATERIAL 素材:50% COTTON 50% POLY

1990sごろのプリントTシャツ。
左胸元に入ったワンポイントのプリントに加えてポップな雰囲気のバックプリントが施された1着。
フルーツから派生したスクリーンスターがボディに使用されておりさらっとした質感で速乾性があります。
特に目立つダメージ等なくきれいな状態です。

※実店舗でも販売しているため突然の出品中止や入れ違いで売り切れの場合があります。何卒ご理解ください。気になることがあればお気軽にお問い合わせお願い致します。

we ship worldwide.
shipping via EMS.

Add to Like via app
Shipping method / fee

Payment method
¥6,600 ($49.50) tax included