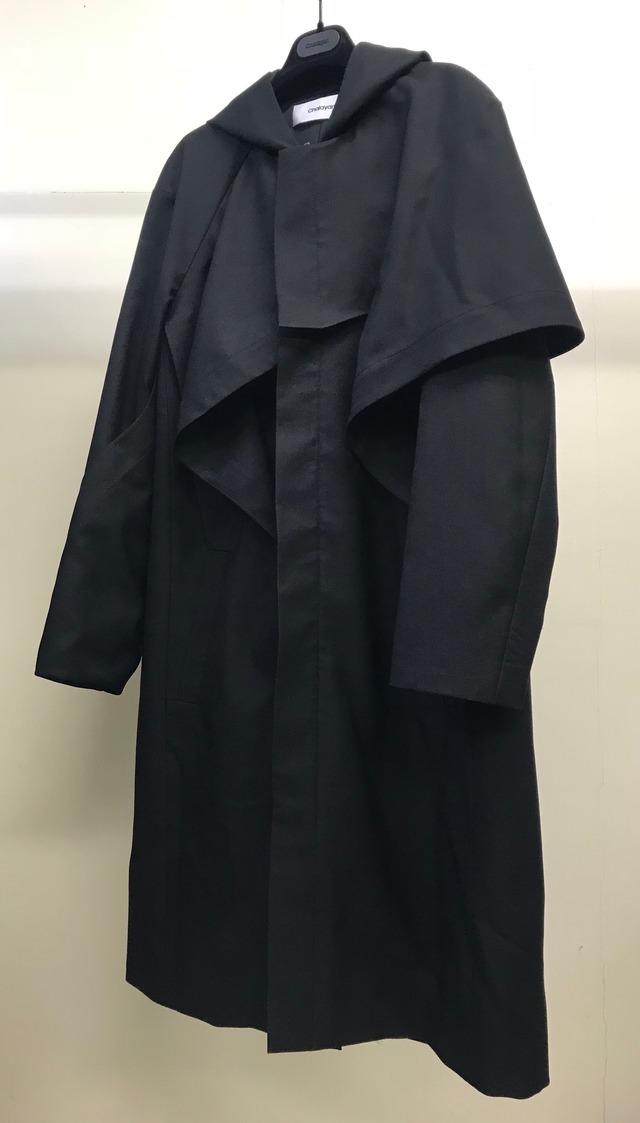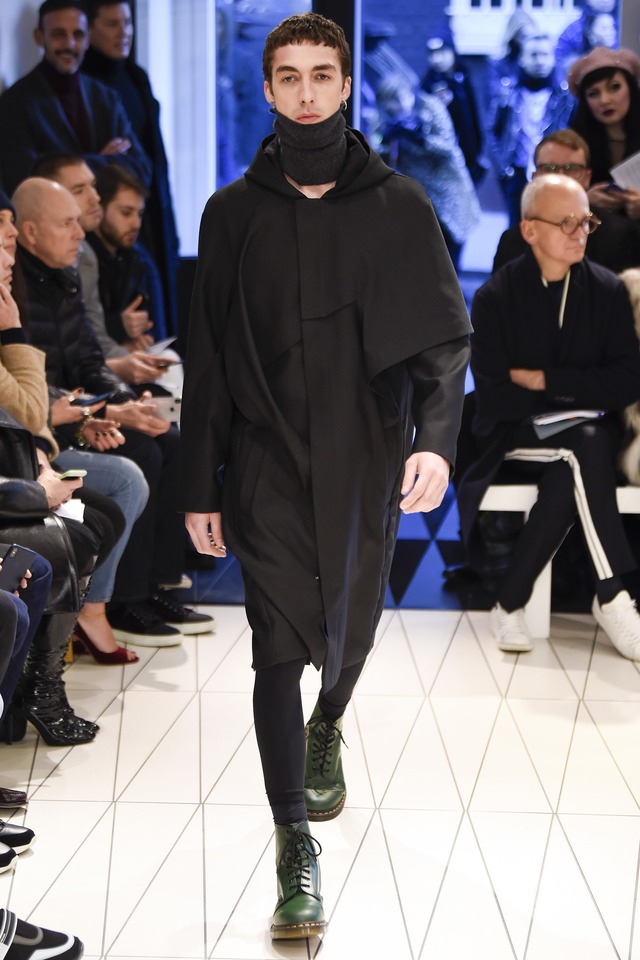 CHALAYAN HOODED COAT BLACK
¥159,500($1,164.35) tax included
Payments will be paid in Japanese yen. The price in the foreign currency is a rough estimate.
Shipping fee is not included. More information.
SIZE サイズ表記:48

MADE IN UK

SHOULDER 肩幅:RAGLAN cm
CHEST 身幅:54cm
LENGTH 着丈:114cm
SLEEVE 袖丈:cm

CONDITION 状態:NEW
COLOR 色:BLACK
MATERIAL 素材:65% WOOL 35% COTTON

チャラヤンのフーデッドコート。
アシンメトリーなカッティングがどの角度から見てもインパクト抜群な1着。
複雑に絡み合った生地が2003年前後のウィメンズのコレクションを彷彿とさせます。
生地には撥水性のある高密度ウールとコットンの混紡地が使用されているので生地の分量の割に軽量です。

※実店舗でも販売しているため突然の出品中止や入れ違いで売り切れの場合があります。何卒ご理解ください。気になることがあればお気軽にお問い合わせお願い致します。

we ship worldwide.
shipping via EMS.
Add to Like via app
Shipping method / fee

Payment method
¥159,500 ($1,164.35) tax included